U.N. agencies have not seen any evidence from the American government that food aid is being diverted to Islamists fighting the U.N.-backed Somali government, said the top U.N. humanitarian official for Somalia, Mark Bowden.
"What we are seeing is a politicization of humanitarian issues," Bowden told journalists in the Kenyan capital of Nairobi. "The options for a lot of Somalis look pretty bleak."
The U.S. reduced its funding to Somalia last year after its Office of Foreign Assets Control expressed fear that the extended supply line and insurgent-heavy areas where aid agencies were operating meant aid could be diverted to a group with links to al-Qaida.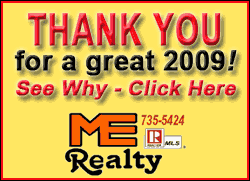 The reduction contributed to a shortfall in funding that meant only two-thirds of the $900 million needed in 2009 was raised, said Kiki Ghebo, the head of the office responsible for coordinating humanitarian affairs in Somalia. The U.S. is the biggest contributor of humanitarian aid in Somalia.
Bowden says agencies were being asked to comply with impractical requirements by the U.S., but he declined to give details. He said stateside employees of the U.S. government's aid agency, USAID, were eager to resolve the impasse but said that they faced resistance from higher up in the administration.
"The whole issue seems to be dragging on for far too long," he said.
A spokesman for the U.S. Embassy in Nairobi said he was not able to comment.
American reluctance to release funds is not the only problem agencies are facing. The World Food Program pulled out of much of southern and central Somalia after local Islamist commanders demanded $20,000 payments every six months to allow them to operate.