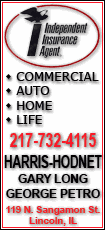 "They're shooting at us," a soldier said incredulously. Laughing, giddy almost, they moved behind an armored vehicle that shielded them from the fields to the west. Somewhere out there, a sniper was trying to kill them. He was far enough away for the gunshot to be inaudible, or he may have been using a silencer.
The fight in southern Afghanistan between insurgents and NATO troops, along with Afghan forces still learning on the job, is not a conventional war. A lot of it is harassment, the deadly kind. The Taliban shoot, drop their weapons and walk off. They plant roadside bombs and disappear. They know that they will lose a head-on clash with Western firepower.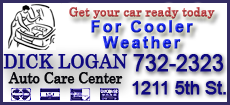 "We have all this great technology and everything," said U.S. Army Capt. Michael Kovalsky of Fords, New Jersey. "We overlook the little things like a piece of garbage in a tree," which is sometimes used by insurgents to mark the location of a bomb.
As U.S. Marines press the Taliban in a five-day-old offensive against their stronghold of Marjah, insurgents are resorting to tactics that worked for them against the Soviet Army in the 1980s. Or much further back. Alexander the Great, the British Empire -- Afghanistan has known many invaders throughout history.
The insurgents of today have radios and cell phones, but little more in the way of a sophisticated communications network.
When Kovalsky's Alpha Company of the 1st Battalion, 17th Infantry Regiment of the 5th Stryker Brigade moved into the Badula Qulp area, northeast of Marjah, last week, they occupied an abandoned Taliban compound. On some walls, they found cell phone numbers, possibly of insurgents, and drawings of American Chinook helicopters and other military hardware, said 1st Sgt. Gene Hicks of Tacoma, Washington.
The pictures appeared to provide a crude "running log" of American military strength in the area that could be consulted by other fighters as they moved from compound to compound, Hicks said.
The Taliban are patient and crafty when they plant roadside bombs, one of the biggest threats to American forces. They often do it in stages to avoid detection, according to American forces.
One man will drop off the explosives; the next day, a man will put in the charge; a day later someone will link up the materiel for detonation, and finally an insurgent will leave a marker -- sticks across a path, a bundle of hay or rocks on the track.
Sometimes, they plant bombs -- IEDs, or Improvised Explosive Devices -- under puddles in the road. Or they create their own puddle, pouring water on the road to soften the earth for digging.
An insurgent's bomb marker "could be anything. That's the difficulty of it," Kovalsky said. A rag on a branch could be a locator.
"Then again, who knows?" Kovalsky said. "On a windy day, it could have been somebody's garbage blowing around."