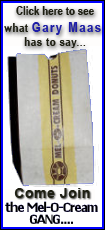 Obama and the Democrats are certain to highlight a crucial element of their health care plan -- extending coverage to more than 30 million Americans -- at the one-of-a-kind event. By comparison, a Republican plan would only help 3 million more. But during a time of ballooning deficits, the GOP figures reining in rising medical costs -- not coverage -- could resonate with voters in an election year.
The Democratic health overhaul plan is estimated at some $1 trillion over 10 years, and Republicans will contrast their financial approach with that of the Democrats. So even on Obama's turf, the GOP thinks it can score a few political points.
"I think what we have to do is keep it on the policy and really continue to describe that we have listened to the American people, and anyone listening to the American people would say scrap this bill and begin again, and let's begin again by focusing on lowering costs," Rep. Dave Camp of Michigan, who will be attending the summit as the top Republican on the House Ways and Means Committee, said Tuesday.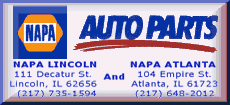 Republicans know they go into the half-day event Feb. 25 with built-in disadvantages. Obama dominated when he debated House Republicans at their retreat in Baltimore last month, and the White House would like to recreate that dynamic, capitalizing on Obama's speaking skills.
The president has already said he'll moderate the forum, and the location and staging at the Blair House guest residence are of the White House's choosing, giving Democrats home-court advantage. But Republicans say they have a different advantage: Polls show Americans side with them on the substance. All they have to do is remind viewers that's the case, and they could chalk up something like a win that could make the going even tougher for the Democrats.
In a New York Times/CBS poll released this month, 56 percent said they preferred "a smaller government providing fewer services" to 34 percent in favor of "a bigger government providing more services." Some 27 percent named jobs as the most important issue confronting the nation while 25 percent said the economy. Thirteen percent said health care, fewer than the 16 percent who said "other."
Republicans say all that argues in favor of their approach: taking smaller steps toward reform, not a comprehensive remake like the Democrats prefer. They'll continue to argue that Democrats should scrap their existing bills and start over.
"Americans don't want another 2,700-page bill that raises taxes and slashes Medicare for our seniors," said Don Stewart, spokesman for Senate Minority Leader Mitch McConnell, R-Ky.
With the summit more than a week away and lawmakers out of town for the Presidents Day recess, Republicans are in the early stages of planning their strategy for the event, which Democrats hope will jump-start legislation stalled since they lost a Massachusetts Senate seat and their ability to overcome Republican delaying tactics.