"What I'm trying to do is run a smart, strategic campaign. We're trying to get our message out," she told The Associated Press before giving an evening speech to the Commonwealth Club in the eastern San Francisco Bay area suburb of Lafayette. "Californians will have to decide who they want to run this state."
Whitman has been criticized for failing to talk with news reporters in California while instead launching a nationwide book tour, although she recently has started granting limited interviews.
Instead, she has been airing radio commercials and just started a statewide television ad campaign. That advertising has been made possible in large part through the $39 million she has given to her campaign; Whitman has said she is willing to spend $100 million or more on the race.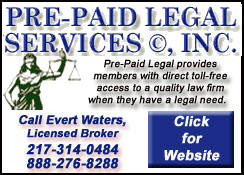 She said she is not worried about the prospect of a media blitz attacking her candidacy, and said she did not expect her personal wealth to be an obstacle with voters. Whitman is a billionaire, a fortune accumulated largely during her time overseeing the online marketplace.
"Voters are really smart," she said in a brief interview. "They will sort of sort this through."
Whitman is running against state Insurance Commissioner Steve Poizner in the Republican primary and has a substantial lead in the polls. If she wins the June primary, she is likely to face Attorney General Jerry Brown, the presumed Democratic nominee, in the general election.
Whitman's campaign platform has focused on creating private-sector jobs, improving education and further cutting government spending.
The recession that has hammered California's economy has led to a steep drop in tax revenue, forcing state lawmakers and Gov. Arnold Schwarzenegger to cut more than $18 billion from core state services over the past two years.
The state faces another $20 billion shortfall through June 2011, a prospect that is expected to lead to even more cuts.
Whitman has not released a detailed budget proposal of her own, but on Tuesday said she would favor privatizing some state services such as the work done by janitors and the state printing plant.
She said private companies may be able to do the work more efficiently. Contracting also would relieve pressure on the state's pension obligations, she said.
"I wouldn't privatize agencies, but I'd like to look at: Are there certain services we can provide more cost-effectively?" she said. "For example, we have a printing plant owned by the government. I don't know that that makes sense."