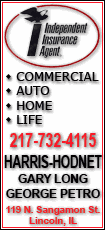 The $27 million lookout opened each of its seven eyes one window at a time as the crews of the station and shuttle Endeavour carried out their third and final spacewalk.
It was the moment everyone had been waiting for: The round central window -- the largest ever flown in space -- was the first exposed as astronauts inside cranked open the shutter as they sailed 220 miles above the South Pacific.
"As expected, the view through window seven is absolutely spectacular," space station commander Jeffrey Williams said. "When we have the others around it open, it will give us a view of the entire globe. Absolutely incredible."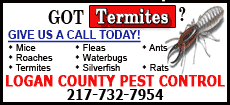 Mission Control set the night's mood by beaming up a recording of Jimmy Buffett's "Window on the World."
"I don't think space station's ever going to be the same after this," Mission Control said in a congratulatory call.
The astronauts closed the round shutter covering the window, which measures 31 inches across, after three minutes to test the mechanisms. They repeated the process until all the windows were checked, opening the last two as the linked shuttle and space station flew above France and Greece.
It was a satisfying conclusion to this construction mission for the 11 astronauts. Though Nicholas Patrick and Robert Behnken completed a multitude of other chores during Tuesday night's spacewalk, including opening valves on an ammonia coolant line they previously installed on Tranquility, a new room that the astronauts connected to the space station last Friday.
"Great job raising the curtains on the bay window to the world," astronaut Kay Hire called out to the spacewalkers.
"I look forward to the view from inside," Patrick said.
Mission Control wanted the shutters opened while the spacewalkers were still floating outside so the two men could intercede if something jammed. Behnken and Patrick stayed a safe 10 feet or more from the windows while the shutters were raised. The last thing NASA wanted was to have one of them inadvertently kick a window or bang it with a tool bag.
The observation deck is part of Tranquility, a more than $380 million addition. Space shuttle Endeavour delivered the European compartments last week.
The Italian-built dome -- 5 feet tall and nearly 10 feet in diameter -- is designed to offer sweeping 360-degree views of the home planet and outer space, as well as the space station itself. It's not just for the crew's viewing pleasure; a robotic work station will be installed early Thursday, providing direct views for astronauts when they operate the station's big mechanical arm.