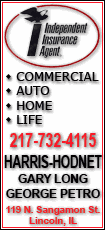 Republicans have reason to feel confident. This year's races are likely to be fought against the backdrop of Blagojevich's corruption trial -- a point Republicans are sure to belabor -- and Illinois' finances are in shambles, with the state deficit likely to reach $13 billion this year.
"This year the stars seem to be lining up for us," said Pat Brady, Illinois Republican Party chairman.
If Republicans can't win in Illinois this year, it's hard to imagine when they could be victorious in the state, where Democrats control the governor's mansion, every statewide office and the Legislature.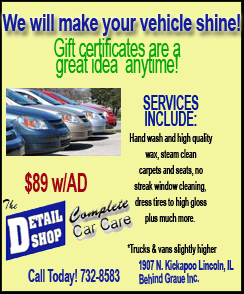 "If the Republicans don't win in November, we're in for a long, long decade," said state Sen. Kirk Dillard, of Hinsdale, who is hoping to be the Republican candidate for governor.
The GOP is counting on five-term U.S. Rep. Mark Kirk, a moderate on issues like gun control and abortion, to win Obama's old Senate seat.
Kirk, 50, is up against 33-year-old Democrat Alexi Giannoulias, Illinois' first-term state treasurer whose last job was at his family's bank that is now in financial trouble. Sen. Roland Burris, who was appointed to Obama's seat by the scandal-tainted Blagojevich, opted not to run for a full term.
In the Illinois governor's race, the Republicans still haven't settled on a nominee -- the Feb. 2 primary ended in a virtual tie with state Sen. Bill Brady of Bloomington just a few hundred votes ahead of Dillard. But Democratic Gov. Pat Quinn is vulnerable for several reasons, not least of which because he wants to raise income taxes to help close the whopping budget deficit.
Quinn's decision to release some inmates early from prison also turned into a public relations disaster that his Democratic challenger used to nearly win the party's nomination this month. And the party suffered yet another black eye when its nominee for lieutenant governor, Scott Lee Cohen, dropped out after it became widely known that he was accused of abusing his ex-wife and arrested for holding a knife to the throat of an ex-girlfriend. Cohen has denied the allegations, and charges stemming from his arrest were dropped when the girlfriend did not show up in court.
"Every Democrat I know, every politically knowledgeable and interested Democrat is worried. The combination of factors is potentially pretty lethal," said John Schmidt, a Chicago attorney who ran unsuccessfully in 1998 for the Democratic nomination for governor. Schmidt supported Quinn's opponent in the primary.