This time, it was all she could do to salvage something following another Olympic flub.
Jacobellis wobbled after landing a jump early in a snowboardcross semifinal, couldn't regain control and clipped a gate, ending her medal chances.
She threw up her arms helplessly, then dropped her hands onto her helmet in anguish. Once she regained control of her emotions, she charged down the run and finished with a flourish.
In Turin, she got a silver medal as a consolation prize. This time, it'll only be a picture of her two-handed "truck driver grab."
"I mean, it's a bummer," Jacobellis said. "But ... I was like, 'Still can have some fun in some way.'"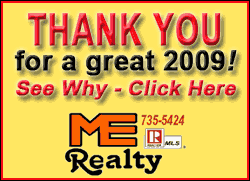 The United States ended up getting shut out of medals Tuesday, falling into second place in the overall chase, stuck at eight while Germany reached nine.
There was some good news for the red, white and blue: the men's hockey team won its opener, the women's hockey team dominated again and there's a lot to look forward to Wednesday, when headliners Lindsey Vonn, Shaun White, Shani Davis and Apolo Anton Ohno all will be in action.
Vonn's shin still hurts, but she got another day off Tuesday as a heavy snowfall closed the course, forcing the men's super-combined event to be pushed back to Sunday.
Canadians were excited Tuesday because their two favorite sports cranked up: hockey and curling.
Excitement filled the arena when Sidney Crosby and the boys took the ice, but things turned tense when Canada and Norway played to a scoreless tie after one period. Jarome Iginla got the scoring started early in the second, and it was like a dam bursting. Iginla and Dany Heatley scored twice, and Crosby had three assists on the way to an 8-0 victory over a club lacking a single NHL player.
Canada's love of hockey is well known. And curling, too, is beloved.
Yep. The atmosphere in the 5,000-seat arena was reminiscent of a Duke-North Carolina basketball game. There were even scalpers. (Seriously.)
"It's just so much fun to be a part of," Canada's skip Kevin Martin said, following a 7-6 victory sealed on the final throw.
Yet it wasn't a great day for Vancouver organizers. They had to deal with lots more weather issues, timing blunders in biathlon, a spigot going off and spraying water onto the luge track just before the eventual bronze medalist went down and the realization they goofed by putting up a chain-link fence to keep everyone away from the outdoor cauldron.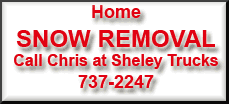 Well, at least the ice-cleaning machines worked Tuesday, leaving no need for the extra Zamboni that was trucked in from Calgary just in case.
___
U.S. MEN'S HOCKEY
Bobby Ryan scored late in the first period, and David Backes and Ryan Malone added goals in the second period. Ryan Miller was solid in the net, although he was forced to put tape over the words "Miller Time" painted on his mask. (However, he was allowed to keep a tribute to a late cousin.)
"This is a fairly quiet team, which kind of surprises me. But quietly confident," U.S. coach Ron Wilson said. "We are a chemistry experiment that's going to take some time."
Despite the lack of NHL talent and household names outside of Switzerland, the Swiss club is considered dangerous -- largely because of goalie Jonas Hiller.
Russia, led by two goals from two-time reigning NHL MVP Alex Ovechkin, topped Latvia 8-2 in the last game of the night.
___
WOMEN'S HOCKEY
Jenny Potter came to Vancouver with five goals over three previous trips to the Olympics.
After just two games in Vancouver, she's already scored six times. She's averaging a hat trick, although that probably is more of a reflection on the competition.
Her latest three-goal-game came in a 13-0 rout of Russia, clinching a spot in next week's playoffs. The Americans took just two shots in the final period to avoid making this any more humiliating for a young Russian team missing its starting goalie.
___
SNOWBOARDCROSS
With Jacobellis out of the finals, Maelle Ricker easily won Canada's second gold of the Vancouver Olympics.
Jacobellis won the consolation race to go down as the fifth-place finisher.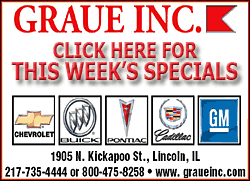 ___
ALPINE DELAYS
The snowstorm left Vonn as happy as a kid getting a snow day from school. She needed the time off after a bumpy training run Monday. She could've skipped another training session, but this avoided a decision and meant her foes couldn't get any work in, either.
"I'm definitely getting antsy," Vonn said.
Dry weather is forecast for Wednesday, Thursday and Friday. Of the four Alpine races scheduled so far, only the men's downhill has been held.
"The situation is challenging," race director Guenter Hujara said. "But we are quite optimistic. We still have quite a few days in reserve. We will use them if necessary."
___