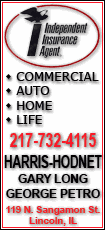 "My desire is to do whatever I can to stay with my team throughout the treatment that I have to go through," Karl said. "Basically, my belief is this is a championship team and I want to do anything and everything I can to help them continue in their quest that we all want."
Karl, a survivor of prostate cancer, said he expects to miss at least a couple of upcoming games, at Golden State on Feb. 25 and at Minnesota on March 10. He said assistant Adrian Dantley would lead the team when he's absent.
Karl informed his players that he was battling cancer when the team convened earlier Tuesday for its first practice since returning from the All-Star break.
"A situation like that, it's real life," guard Chauncey Billups said. "You take the basketball out of it. You take work out of it. None of us can really be selfish and say, 'Hey, we're going to miss George if he doesn't coach some of the games.' We've got to take all that out of it. Your heart just goes out to him and his family. All we can really do is pray for him."
Karl has coached Denver to the playoffs each of the last five seasons. His 260 wins since joining the Nuggets in January 2005 are the second most in team history.
The Nuggets are 35-18 this season and leading the Northwest Division.
"One thing about coach Karl is he has more toughness than I could ever imagine," said Thunder coach Scott Brooks, a former Karl assistant. "He's battled it one time, he's battled it with his son and now he's going to battle it again."
Saari said he found a large lump on Karl's neck during a routine examination on Dec. 30. Karl said he had been aware of the lump for some time but had assumed it was just fatty tissue. An MRI and a needle biopsy were performed and results confirmed the presence of a tumor approximately 2 inches in diameter, said Saari, adding he informed Karl of the diagnosis at the end of January.
Karl, who recently signed a contract extension with the Nuggets and coached the Western Conference All-Star team last Sunday, was successfully treated for prostate cancer in 2005. His son, Coby, also is a cancer survivor.