Caron Butler scored 13 points and helped Dallas build an early 12-point lead after coming over in a weekend trade from Washington, but he finished 4 for 16 from the field and Oklahoma City charged ahead in the second half.
Dirk Nowitzki scored 24 points, Jason Terry had 14 points and Jason Kidd finished with 12 for the Mavericks.
Starting center Erick Dampier had 13 rebounds but headed to the locker room with 2:54 remaining with an open dislocation of right middle finger. He was expected to remain in Oklahoma City and have it surgically repaired before rejoining the Mavericks. The team gave no immediate timetable for his return.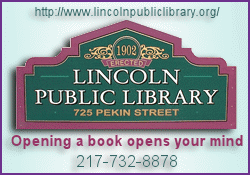 Durant extended his streak of games with at least 25 points to 26, but he needed a driving layup with 26.6 seconds left to get there -- after coach Scott Brooks had taken three of Oklahoma City's five starters out of the game.
After a sizzling second quarter, neither team could find the mark early in the second half. The teams combined for only 10 points over the first 6 1/2 minutes of the third quarter, with Russell Westbrook's jumper from the left wing giving Oklahoma City a 61-59 lead with 7:34 left.
The Thunder eventually got going, reeling off 14 straight points as the Mavericks went more than 6 minutes without scoring. Harden hit four straight free throws to make it 73-59 with 1:41 remaining. Oklahoma City outscored Dallas 22-11 in the third quarter, the lowest scoring period of the season for the Mavs.
Serge Ibaka's layup pushed the Thunder lead to 17 in the first 2 minutes of the fourth before the Mavericks finally mounted a comeback.
Terry started a string of three straight baskets for Dallas, and he added a 3-pointer before Kidd's free throw cut it to 92-84 with 3:37 remaining. Dallas didn't score again until J.J. Barea's meaningless layup with 16.3 seconds left.
Jeff Green and Westbrook also scored 17 points for Oklahoma City, which held Dallas to 32 percent shooting and committed only nine turnovers.