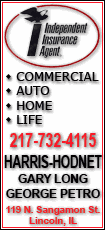 Courtney Lee scored 21 points, Devin Harris added 17 and the Nets never trailed in beating Charlotte 103-94 on Tuesday night for only their fifth win of the season.
Sure, the Nets are 3-47 against the league's 28 other teams. But they're 2-1 against Charlotte, which began the night in sixth place in the Eastern Conference. The Bobcats were also was the first team to lose to New Jersey after its record 0-18 start.
"I have no idea," said Brook Lopez when asked to explain their mastery over a potential playoff team. "But I don't mind it at all."
Lopez scored 16 points before fouling out for the energized Nets (5-48), who snapped an eight-game losing streak, improved to 2-27 on the road and moved ahead of the pace of the 1972-73 Philadelphia 76ers, who finished an all-time NBA-worst 9-73.
Not a bad way to return from the All-Star break.
"I really think everybody really just got away from it and kind of refocused and forgot about the first part of the season," said Harris, who spent the time off at Disney World. "Guys came in ready to play and ready to go."
That certainly wasn't the case for the Bobcats (26-26), who spent the night watching the Nets get easy layups and dunks in a dismal effort that led to pockets of boos from their sparse home crowd.
"It was an embarrassing performance. We didn't compete," said All-Star Gerald Wallace, who got into early foul trouble. "They did, their confidence got going and they started making shots."
Wallace had 21 points and 10 rebounds and Boris Diaw had 19 points and 10 rebounds, but the Bobcats allowed the NBA's worst-shooting and lowest-scoring team to shoot 52 percent.
It led to a somber atmosphere in the Charlotte locker room. Even the TV was turned off.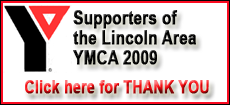 "Everybody is really down because it was the Nets but they are an NBA team," said Stephen Jackson, who scored 15 points but hit only 7 of 20 shots. "We didn't respect them and they came in and played a better game than we did. They played harder, they made shots."
Kris Humphries' jumper and dunk in the first 90 seconds of the fourth quarter put New Jersey ahead 88-75.
The Bobcats could never make a significant run, and Lopez's dunk with 4:22 left made it 96-86. After the Bobcats cut the lead to 98-93 and with Lopez on the bench with six fouls, Jarvis Hayes hit a 3-pointer with 58 seconds left to put it away.
Harris added nine assists and six rebounds and the Nets placed five players in double figures in a rare solid offensive performance. New Jersey came in averaging 89.8 points and 42 percent shooting from the field.