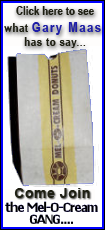 The Clippers also get cash in the deal.
The Blazers came out of the All-Star break in eighth place in the Western Conference, even though they have dealt with a litany of injuries. Oden and Przybilla are both out for the season and All-Star Brandon Roy hasn't played since Jan. 20 with a hamstring injury.
Forward Nicolas Batum, guard Rudy Fernandez and Outlaw have all missed significant time with injuries.
Camby said "it was kind of shocking" when he first heard of the trade Monday night, because he was in Portland with the Clippers at a sponsor's dinner.
"I only brought one change of clothes," said Camby, who won't play for the Blazers until Friday's home game against Boston. "It's been a real rough, rough 24 hours for me, but real exciting at the same time."
In Portland, Camby will team with another veteran in Juwan Howard to solidify the Blazers post. The lanky Camby is a former defensive player of the year and two-time member of the NBA all-defensive team. In 51 games this season with the Clippers, he is averaging 7.7 points, 12 rebounds and 1.94 blocks.
"We are very excited to bring an experienced big man of Marcus' caliber to the team and we feel he'll help us a great deal down the stretch run," Blazers general manager Kevin Pritchard said. "He's a fierce competitor and has been one of the league's best defensive players for quite some time."
Camby said he was looking forward to playing again with Portland guard Andre Miller. While in Denver, Camby and Miller played on three NBA playoff teams from 2003-05.
"I love to play with Andre Miller because he is so unselfish," Camby said.
The Blazers were able to part with Blake because of the development of Jerryd Bayless and the presence of Miller.