In January, the Cardinals were optimistic that McGwire would be able to fully focus on his coaching debut after he submitted to a round of interviews and made two brief appearances in St. Louis. Manager Tony La Russa went beyond optimism, basically warning that McGwire would have plenty on his plate without revisiting his flawed career.
"He has been more forthcoming than anybody yet," La Russa said. "What more else is there to say? This is definitely go forward time."
Bench coach Joe Pettini said simply: "I hope we don't have to put him on display."
Undoubtedly, there will be more questions when the 46-year-old McGwire shows up. His assertion that steroids allowed him to heal from injuries but did not offer a power boost was bothersome to many, with even general manager John Mozeliak weighing in against that notion.
Until the hubbub dies down, the clubhouse and the field will be McGwire's sanctuary. He figures to get a royal reception from players who won't judge him for any misdeeds from the past.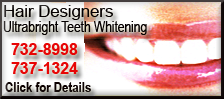 Several pointed out that during McGwire's heyday, pitchers had equal access to steroids.
"I'm happy I wasn't playing in that era so I didn't have to even think about it," said Joe Mather, a candidate for the Cardinals' vacant third base job. "But you can't really go back and judge somebody when you were never really there."
Growing up, Mather always wore McGwire's number.
"He was my guy," Mather said. "I'm looking forward to it, that's for sure. All I've heard is good things."
Schumaker has vivid memories of watching Cardinals games during the 1998 season, when McGwire broke Roger Maris' single-season home run record during a dramatic race with Sammy Sosa, helping wipe away the lingering memories of the strike that wiped out the 1994 World Series. Looking back, he does not feel cheated.
"It was a great time for baseball, and he brought baseball back," Schumaker said. "Nothing is tarnished for me. We have confidence in him, he's our hitting coach, and we're excited to work with him."