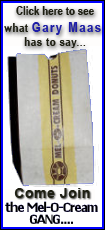 Though they would beg to differ.
"It just puts a lot more pressure on us," U.S. second Jeff Isaacson said. "We can't cough up any more games. It's Day 1 -- we're not out of this."
Skip John Shuster's final shot was slightly too hard and slid past its target, allowing Norway to steal a point in the extra 11th end for a 6-5 victory Tuesday night and sending the Americans to 0-2 after an earlier 7-5 loss to Germany.
While the consensus is that three losses might be too many to reach the semifinals, the Americans remain confident they will rebound and advance.
"We have seven games left. We know we can go 6-1 or 5-2," vice skip Jason Smith said. "We're not too concerned about our chances. It's just tough. Curling comes down to inches, and 4 or 5 less on that one, we win the game."
Thomas Ulsrud's Norway team bounced back to salvage a split following their emotional morning loss to favored Canada. The trendsetting Norwegians -- sporting their funky, diamond-print pants yet again -- lost that one 7-6 in an extra end with the home Canadian crowd going wild the entire time.
"We played two tough games today," Ulsrud said. "To lose them both would be terrible, a bad start to the week for us."
Shuster had put his team ahead after the ninth end on a clutch deuce, but Norway evened the match at 5 on the final stone of the 10th to force another end.
"That was tough. You hate to lose that way," Isaacson said. "But that was one of the funnest ones we've played. We made big shots, the crowd was great."
While the Americans realize full well they've dug themselves a deep hole, U.S. lead John Benton is confident they can turn things around in a hurry. Next up is a match with Switzerland on Wednesday afternoon.
Shuster acknowledged the Americans must be near-perfect from now on.