"Easy? That's competition and it is never going to be easy," the reigning Olympic champion said. "If somebody says today, `I am not nervous' or `I skate easy,' or `I am not tired,' I don't believe him."
A little while later, Plushenko was proven correct when American Evan Lysacek, the current world champ, and Japan's Daisuke Takahashi were almost as magnificent.
"The first fight was won," Plushenko said, "but the big fight is to come."
There's another battle brewing in Canada, and this one's a three-man show. The men's figure skating final is shaping up to be the most intense since 1988's famous "Battle of the Brians" -- the last time the games were in Canada. That also happened to be the last time an American won gold, with Brian Boitano beating Brian Orser.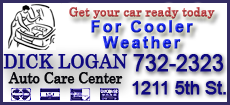 Plushenko, seeking to become the first man to win consecutive Olympic golds since Dick Button in 1952, earned 90.85 points. Skater after skater in perhaps the strongest men's field the games have seen fell far short of that daunting number.
Except for Lysacek and Takahashi, the 2007 world silver medalist.
Lysacek, the two-time U.S. champ, is just .55 points behind Plushenko with Takahashi another .05 back going into Thursday night's free skate. Those margins are so small, the three may as well be tied.
"I've grown up really coming through the ranks admiring his skating and watching him dominate the skating world," Lysacek said of Plushenko, who ended a three-year retirement to chase another Olympic title. "For all of us to have the opportunity to compete with him maybe this one last time -- who knows -- is kind of special."
All three of their programs were beyond special Tuesday night.
This men's competition has been widely anticipated, its field stocked with four world champions, including Plushenko, who is trying to continue Russia's 16-year winning streak in the Olympic men's event.
Plushenko set the tone with a majestic program, daring the competition to match it. Turin runner-up Stephane Lambiel couldn't. Neither could Canada's great hope Patrick Chan. Former world champ Brian Joubert wrecked in spectacular fashion.
It seemed as if they all fell on the imaginary sword Plushenko whipped out, kissed, then replaced in its sheath after his surpassing skate.
But Lysacek and Takahashi took up the challenge. Had either attempted and landed a quad -- Plushenko was the only contender to hit one -- the order at the top might be different.
"It's not about the quad jump," Alexei Mishin, Plushenko's coach, said. "It's about the speed and the steps and the spins."
And the aura -- something the crowd not only recognizes, but embraces.