Additional activities slated for Elkhart March 12 event

Send a link to a friend
[February 17, 2010] ELKHART -- The Elkhart Historical Society will present "Tales of Hog Marches and Cattle Kings," the first of the society's 2010 lecture series, on March 12. The Friday night dinner begins at 5:30, with the talks following from 7 to 8 p.m. at the Wild Hare Café in historic downtown Elkhart. Two speakers will talk about how local cattle and hog industries were influenced by the historic individuals who raised and sold livestock in central Illinois.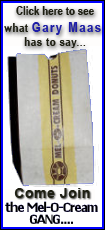 To celebrate the opening of the dinner lecture series, the Elkhart Public Library will have a special display of books related to the topic for readers who are interested in learning more. The displays will be offered on Friday from 9 a.m. to 4 p.m. and Saturday from 9 a.m. to 1 p.m. The Elkhart Library was built in 1904 and is, in itself, a wonderful, historic building to visit, with many of the original furnishings still in place. Stop by the library to check out their display and a book.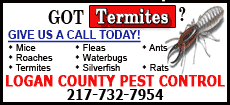 Plan on taking the short drive from Elkhart to Springfield to see the exhibit "Illinois Stories -- How Vast and How Varied a Field... The Agricultural Vision of Abraham Lincoln" at the Abraham Lincoln Presidential Museum before the dinner lecture or the following day. Elkhart's John Dean Gillett is featured in the exhibit, which includes a brief biography as well as several of Gillett's artifacts, such as ledgers, a branding iron and a cattle registry. For information, see http://www.alplm.org/events/
calendar_of_events.html.
Bill Kemp will begin the March 12 presentations with a talk on "Pioneer Cattle and Hog Driving." Kemp, librarian and archivist at the McLean County Museum of History, has researched Isaac Funk and other influential livestock farmers and how they marched livestock from McLean County to markets as far away as Chicago and Cincinnati.
"John Dean Gillett -- Cattle King of the World" will be the topic of the second talk of the evening. During the late 1800s Gillett shipped over 2,000 head of cattle and 1,000 head of hogs to Europe annually from Elkhart. Gillette Ransom, a direct descendent of Gillett and a resident of Elkhart, will lead the discussion on the cattle baron.
Reservations are required and the deadline is March 4. The dinner package is $17.99 per person and includes the meal, dessert, drink, tax and gratuity; or $13.99 for meatless entree. For information on registering, call 217-947-2046 or see www.elkharthistoricalsociety.org, where a printable reservation form is available.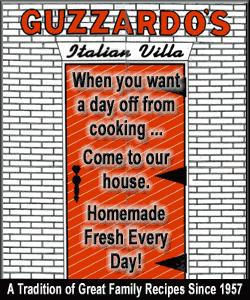 If you are going to be in Elkhart but not planning to attend the dinner lecture series, Hudson's Talk of the Town restaurant, also in historic downtown Elkhart, will offer a Friday night dinner special for $9.55, including tax. Dinner includes your choice of fish --whole fresh catfish, walleye, buffalo (in season) or bluegill; all-you-can-eat salad bar; and baked potato, homemade potato salad or coleslaw. Their full menu is also available on Friday nights from 5-8, which includes hand-cut and hand-breaded tenderloins, shrimp, and hand-cut rib-eyes. Reservations are accepted at 217-947-2770.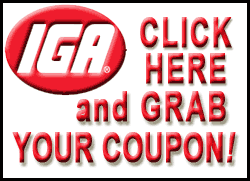 The historical society's dinner lecture series will continue with presentations on April 16, April 23 and July 16. In addition, several Saturday tours in Elkhart have been scheduled: wildflower nature walks on April 17 and 24 and historical hill tours on July 17 and Sept. 25.
[Text from file received from Abraham Lincoln Tourism Bureau of Logan County