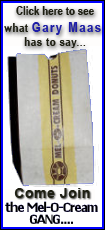 In the Northeast, a large low pressure system off Nova Scotia was expected to hover for the next few days across much of the eastern U.S. As a result, snow showers could continue through the Great Lakes, New England and Appalachians.
Snow was expected to taper off in the western Great Lakes, but storms were expected to intensify along the western slopes of the Appalachians. Colder temperatures and west winds could likely to lead to blowing snow across the high elevations.
In the West, a nearly stationary front along with energy coming from the north was expected to keep scattered snowfall over portions of the Intermountain West. Regions including the Wasatch, Bighorns and central Rockies may see heavier snowfall. But a high pressure system expected to hold in the Pacific could keep much of the West Coast dry.
In the Deep South, moisture coming from the Pacific through Mexico was expected to reach southern Texas by late Thursday or Friday and trigger scattered showers and thunderstorms.
On Tuesday, temperatures in the Lower 48 states ranged from a low of minus 25 degrees at Shirley Basin, Wyo., to a high of 86 degrees at Santa Ana, Calif.