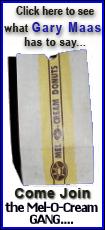 The Energy Information Administration releases its weekly report at 11 a.m. EST.
Platts also expects gasoline stockpiles to rise by 1.5 million barrels, distillate stocks to decline 1.6 million barrels and refinery utilization to increase 0.28 percentage points to 79.38 percent.
A reading above or below estimates can influence market trading.
Last Wednesday, the EIA said for the week ended Feb. 5 crude inventories climbed by 2.4 million barrels to 331.4 million barrels; gasoline inventories rose by 2.3 million barrels to 230.4 million barrels; and distillate inventories fell by 300,000 barrels to 156.2 million barrels.
Last week's crude oil figure exceeded the build of 2 million barrels analysts expected.