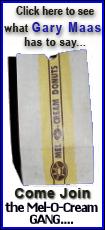 Reports from industry analysts and Dell's competitors over the last month and a half already made clear that shoppers snapped up heavily discounted laptops and smaller netbooks during the holidays.
Those reports also indicated that while some businesses began upgrading server computers in the quarter, most regular enterprise spending on technology remained on hold. Dell's business is more reliant on corporate customers than many of its competitors.
Hewlett-Packard said Wednesday its fiscal first-quarter profit jumped 25 percent and topped estimates as sales of both corporate and personal computers picked up.
Analysts polled by Thomson Reuters expect Dell to earn 27 cents per share on $13.85 billion in revenue, excluding contributions from Perot Systems Inc., which Dell acquired for nearly $4 billion in the quarter. A year ago, Dell reported net income of 18 cents per share on $13.4 billion in revenue.