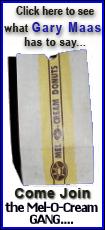 The customs strike has affected imports and exports, with fuel supplies in particular beginning to run short. The workers' main union called three 48-hour rolling strikes that will close customs offices until next Wednesday, when Greek workers across the country will walk off the job in a general strike.
"We have run out of everything over the past three days," said Dionyssis Mermingas, who runs a gas station in Athens. "We will be empty until next Thursday."
Labor unions have been protesting government austerity measures that include a freezing of civil servants' salaries, cuts in stipends and bonuses, a two-year increase in the average retirement age to 63 and higher taxes.
Greece's Socialists sharply revised the 2009 budget deficit after winning general elections last October -- to 12.7 percent of gross domestic product from a 3.7 percent forecast months earlier -- sending Europe into renewed financial crisis over mounting debts by Greece and several other countries using the euro.