Britain just barely crawled out of recession in the fourth quarter, with a preliminary estimate that GDP rose by 0.1 percent. Fears persist that the economy, propped up by massive government intervention, could fall back into recession later in the year.
"January's U.K. public finances figures suggested that this year's budget deficit could exceed that of Greece," said Jonathan Loynes, analyst at Capital Economics.
As a proportion of GDP, Loynes said the U.K. deficit for the full year could hit 12.8 percent of GDP, compared to the forcast of 12.7 percent for Greece.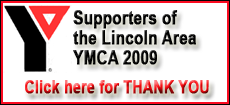 The January borrowing, the first since records began in 1993, surprised analysts who had expected a small surplus due to corporation tax receipts.
For the first 10 months of the current financial year, borrowing has reached 122.4 billion pounds, the statistics agency said. Net debt amounted to 848.5 billion pounds at the end of January, equivalent to 60 percent of GDP.
The Treasury said it was on track to match the forecast of a public sector deficit of 175 billion pounds for the full year. Others were skeptical.
"If this overshoot is replicated in February and March, then the ... full-year forecast will certainly be under threat," said Andrew Goodwin, economic adviser to the Ernst & Young ITEM Club. He described the January figures as "pretty ghastly."
"The current Treasury forecasts are far too optimistic, both in terms of the speed of recovery and the extent to which tax revenues will recover, and it is clear that major additional tightening will be required," Goodwin said.
U.K. mortgage lending gave another negative sign as it slumped in January following an unusual surge in December as buyers sought to beat a new-year tax increase, the Council of Mortgage Lenders said Thursday.
Gross lending was 9.1 billion pounds ($14.2 billion), the lowest monthly total since February 2000. The figure was a third lower than in December and 21 percent less than the amount advanced in January 2009.