Overseas markets mostly rose.
Major indexes rose the past two days as investors turned their attention to domestic earnings and economic reports that showed the economy is improving. The Dow Jones industrial average has risen more than 200 points so far in this holiday-shortened trading week.
Economists expect newly laid off workers seeking unemployment benefits fell modestly last week to 430,000, from 440,000 a week earlier, according to Thomson Reuters. High unemployment has been one of the biggest obstacles to a strong, sustained economic recovery.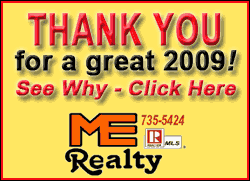 The Labor Department releases its weekly jobless claims report at 8:30 a.m. EST.
The department, at the same time, will also release a report on inflation at the wholesale level. Economists expect the Producer Price Index, which measures inflation at the wholesale level, rose 0.7 percent in January following a 0.2 percent rise in December.
Rising energy and food costs likely pushed prices higher. Without those volatile goods, prices rose 0.1 percent, economists predict.
The Federal Reserve has repeatedly said inflation is not a near-term worry, despite massive spending programs by the government. A lack of inflation has helped the central bank keep key interest rates low in an effort to drive economic growth.
Ahead of the opening bell, Dow Jones industrial average futures fell 9, or 0.1 percent, to 10,287. Standard & Poor's 500 index futures dropped 1.60, or 0.2 percent, to 1,098.00, while Nasdaq 100 index futures rose 1.75, or 0.1 percent, to 1,813.50.
Wal-Mart Stores Inc. will also draw traders' attention. The retail giant reports its quarterly results. Earnings have mostly been better than expected in recent weeks, which has underscored hopes the economy is getting stronger.