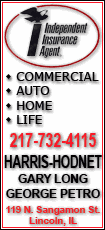 U.S. District Judge Denny Chin already has read more than 500 submissions about a $125 million settlement aimed at ending a pair of 2005 lawsuits brought by authors and publishers and clearing legal obstacles to a gigantic online home for digital books.
On Thursday, he was to hear statements from interested parties before deciding whether changes made to a deal first announced in October 2008 are sufficient to withstand constitutional scrutiny. It's unclear when he'll rule.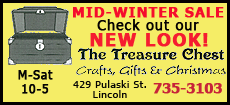 In court papers submitted last week, Google Inc., which is based in Mountain View, Calif., defended its deal with authors by saying its digital library lives up to copyright law's purpose of creating and distributing expressive works.
"No one seriously disputes that approval of the settlement will open the virtual doors to the greatest library in history, without costing authors a dime they now receive or are likely to receive if the settlement is not approved," said Google, which already has scanned more than 12 million books.
The Department of Justice said Google and the plaintiffs in the fall made substantial improvements to the original settlement, but it said "substantial issues remain."
It said the new deal raised antitrust concerns and suffered from the same core issue as the original agreement by establishing forward-looking business arrangements that "confer significant and possibly anticompetitive advantages on a single entity -- Google."
Still, the Department of Justice said it believes an approvable settlement may be achievable, perhaps by requiring rightsholders to opt in to the settlement.
France and Germany, which oppose the settlement, noted they support a European book-scanning project, Europeana, because it is in compliance with their laws and requires permission from copyright holders before books are scanned.