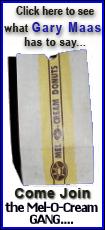 "The wind industry has had a decade head start working behind the scenes, working below the radar and positioning itself to have a favored status," said Brad Blake, of Cape Elizabeth, spokesman for the Citizens Task Force on Wind Power, an umbrella group of residents fighting wind projects around the state. "It's been a stealth attack on rural Maine, and the citizens of Maine are catching up."
State officials acknowledge heightened awareness across the state to wind power as it transforms "from the theoretical to the practical," said Karin Tilberg, senior policy adviser to Gov. John Baldacci. But the administration remains committed to wind and other forms of renewable energy to help wean the oil-dependent state from fossil fuels, she said.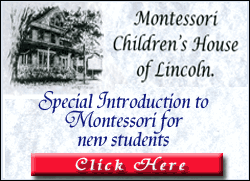 "It is important that people have a discussion based on science and good information," Tilberg said Wednesday.
In 2008, the Legislature streamlined the permitting process for wind farms. With a regulatory welcome mat out, five commercial-grade wind farms are online or under construction, and more are on the drawing boards. In the meantime, the state has moved aggressively toward making offshore wind power a reality.
But as the windmills have risen on the mainland, so have concerns over their impact. Some critics, including Blake, question the very economics of the renewable energy source. Others, including some who live near the state's first major wind farm in Mars Hill, dislike windmills' looks and say they're too noisy.
In Penobscot County, Dixmont passed a one-mile setback ordinance. Just south in Jackson, Waldo County, a moratorium was imposed before passage of an ordinance stipulating that any 400-foot-tall turbines erected must be at least a mile from any houses, largely out of noise concerns.
In Oakfield, where the state Department of Environmental Protection has approved Massachusetts-based FirstWind's application for a wind farm, a family trust that owns land near the Aroostook County site said it would appeal the DEP's action, citing visual concerns.
Union, which has two small wind farms, has drafted for public review a measure aimed at addressing noise and light reflection from spinning windmill blades. Fort Kent is considering an ordinance limiting noise even though no large-scale wind project has been proposed in the northern Maine border town.
New Vineyard, in Franklin County, is asking voters to put a moratorium on commercial wind power development until it can pass an ordinance regulating the industry.
Noise has become an issue on Vinalhaven island, where New England's largest community-owned wind farm has begun generating power. Opposition has organized in western Maine to the project under construction in Roxbury near Rumford. And a proposal to build a wind farm along the ridgelines of five mountains in Highland Plantation in Somerset County has already generated vocal opposition from people who say the area's scenery would be marred.
The Highland group's chairman, Alan Michka, said there's good reason why towns have taken those actions and why people are complaining about turbines that have already gone up in Mars Hill, Freedom and Vinalhaven.