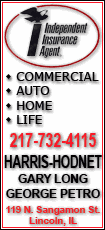 About 12 hours after a Haitian judge approved their release, the missionaries arrived on a U.S. Air Force C-130 just after midnight at Miami International Airport. They declined to answer reporters' questions as they briskly walked into a hotel adjoining the airport and got in an elevator.
"They're very tired," said Caleb Stegall, a district attorney in Kansas who has been helping some of the missionaries. "They've had quite an ordeal and they're obviously looking forward to a soft bed, a hot meal and a warm shower."
Elated relatives expressed relief, including Sean Lankford of Meridian, Idaho, whose wife and daughter were among the eight released. When asked by The Associated Press how he felt late Wednesday, he offered two words: "Damn good."
Earlier, Lankford said events had been unpredictable. "There's been a lot of a strange twists and turns in this case," he said.
The group's swift departure from Haiti began Wednesday when Judge Bernard Saint-Vil said eight of the 10 missionaries were free to leave without bail because parents of the children had testified they voluntarily gave their children to the missionaries believing the Americans would give them a better life.
"The parents gave their kids away voluntarily," Saint-Vil said in explaining his decision.
He said, however, that he still wanted to question the group's leader, Laura Silsby, and her former nanny, Charisa Coulter, because they had visited Haiti prior to the quake to inquire about obtaining orphans.
Just after dusk in Haiti, the bedraggled, sweat-stained group of eight walked out of the jail escorted by U.S. diplomats. They waited until they were safely inside a white embassy van before some flashed smiles and gave a thumbs up to reporters. Their plane took off from Port-au-Prince shortly thereafter as a group of reporters watched.
The missionaries were charged with child kidnapping for trying to take 33 Haitian children to the Dominican Republic on Jan. 29 without Haitian adoption certificates.
Their detentions came just as aid officials were urging a halt to short-cut adoptions in the wake of the earthquake. Before their release, Haiti's No. 2 justice official, Claudy Gassent, informed them of the judge's decision but said he also gave them a lecture.
"They know they broke the law," he said.
The missionaries say they were on a do-it-youself "rescue mission" to take child quake victims to a hastily prepared orphanage in the Dominican Republic, denying the trafficking charge.