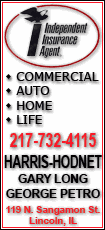 Search teams, including boats, dogs and helicopters, scoured the area beneath the Garden State Parkway's Driscoll Bridge in central New Jersey for any signs of 3-month-old Zara Malani-lin Abdur. Acting New Jersey Attorney General Paula Dow called the incident "an example of a horrific case of domestic violence."
Authorities suspended the search after dark and planned to resume at daybreak Thursday.
Authorities say the girl's father, 21-year-old Shamsiddi Abdur-Raheem of Galloway Township, allegedly forced his way into the grandmother's East Orange apartment around 4 p.m. Tuesday, striking her in the face, choking her, and forcibly taking the baby, wrapped in a blanket and a pink and gray onesie, before fleeing in his vehicle. The 60-year-old grandmother, who police declined to identify, chased after Abdur-Raheem and was struck when she tried to stop him by throwing herself in the path of his van. She was treated for her injuries at a local hospital and released.
Abdur-Raheem was arrested four hours after the abduction in southern New Jersey, and allegedly confessed to police that he had tossed the child from the bridge before driving to consult with his Imam, who then drove him to the home of a relative who called police.
Abdur-Raheem faces charges of kidnapping, attempted murder aggravated assault and child endangerment when he is arraigned Thursday morning in Superior Court in Newark. It was not immediately clear if he has retained a lawyer. He is being held at the Essex County Jail on $700,000 bail.
The child's mother, Venetta Benjamin, who has sole custody of the infant, was in a Newark courtroom seeking a restraining order against Abdur-Raheem at the time of the alleged abduction. Her lawyer, Mitchell Liebowitz, said the baby was snatched before the order was served.