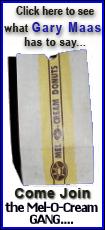 A conference room at the University of Alabama-Huntsville was the scene of a mass shooting six days ago that claimed the lives of the department head and two other professors.
Leahy, another professor and a staff member were wounded when, authorities allege, Amy Bishop pulled a pistol at a faculty meeting and started shooting her colleagues.
With three professors dead, two wounded and one charged with murder, "our department has pretty much been cut in half," said Leland Cseke, a faculty member. "It's devastating."
And the other half of the 14-member department is traumatized; most of them witnessed the attack up close.
Remaining department members have been meeting in small groups, said one of them, John Shriver. They're trying to help each other cope with the loss of Maria Ragland Davis, Gopi Podila and Adriel Johnson, all 52 and holding doctorates in the field.
Staff assistant Stephanie Monticciolo was hospitalized in critical condition Wednesday. Another faculty member, Luis Cruz-Vera, was shot in the chest and has been released.
The decimated department takes an early step in its recovery Thursday as the family of Podila, the biology chairman who was born in India, holds a public visitation and a smaller, Hindu funeral. Services for Johnson and Davis are to follow Friday and Saturday, and the school plans a midday service for all the victims Friday.
Bishop, an assistant professor, is accused of shooting all six in a small conference room. The Harvard-trained researcher and inventor was in her final year of teaching at the school after being denied tenure last April, but the motive for the shooting remains unclear. Podila had supported her tenure application.
Bishop, 44, remains jailed on one count of capital murder and three counts of attempted murder in the shootings.
At a school respected for its academics, and a department recognized for its work in a city of NASA engineers and other high-tech industries, the shooting left students without teachers and administrators trying to regroup amid the mourning.
It was a blow to a university that proudly notes its ranking by U.S. News & World Report among the 150 best national doctoral universities in the U.S. The biology department is particularly well-regarded for its achievements in biotechnology, UAH spokesman Ray Garner said.
"These guys are doing some really good work," he said.
Professor Joseph Ng recalled Davis as a "fantastic teacher."
"The students admired her for her teaching, her mentoring," he said. Ng said she had a background in industry that set her apart from other faculty members who had more academic backgrounds.
"The students just loved her. She always had a very nice demeanor, and she was always there for the students."