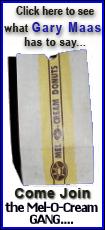 The aircraft was carrying three employees of electric car maker Tesla Motors Inc. when it took off from Palo Alto Airport in heavy fog Wednesday morning en route to Hawthorne Municipal Airport in Southern California. The identities of the employees have not been released.
Shortly after takeoff, the Cessna 310 clipped a set of power lines and crashed on Beech Street in East Palo Alto just before 8 a.m. Residents ran for safety as the plane and debris slammed into houses.
A wing slammed into a home where a day care center operated, but the seven people inside the house, including an infant, all escaped moments before the home went up in flames.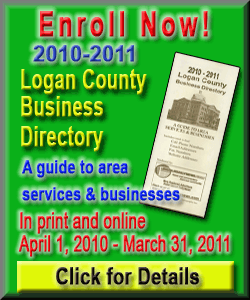 Menlo Park Fire Chief Harold Schapelhouman said "miraculously" no one was killed or injured on the ground, crediting either luck or the skill of the pilot.
Benjamin Ramirez said he was leaving his house to take his son to school when he saw the plane go down, making "a sound as loud as a bomb."
After telling his son to go back inside the house, he said he ran over to the crash site and tried unsuccessfully to douse the fiery wreckage with a hose.
"I was scared I was going to die too. I threw the hose down and I ran," Ramirez said in Spanish. "I feel happy to be alive but also traumatized."
National Transportation Safety Board investigators will be at the crash site for several days to interview witnesses and examine the wreckage. A preliminary report on the accident will be ready next week, and a final report will be published in six to 12 months, said Josh Kawthra, an NTSB investigator.
Investigators said fog limited visibility to one-eighth of a mile at the time of the crash, but pilots are allowed to fly in foggy conditions if they use their flight instruments.
Officials said the aircraft either struck a 100-foot electrical tower or clipped its power transmission lines and broke apart, raining fiery debris throughout the working-class Silicon Valley neighborhood.
The crash rattled San Carlos-based Tesla Motors, one of only a few companies producing and selling purely electric cars. The plane was owned by Doug Bourn of Santa Clara, identified by a Tesla spokesman as a senior electrical engineer at the company.
"Tesla is a small, tightly knit company, and this is a tragic day for us," Tesla CEO Elon Musk said in a statement.
The San Mateo County Coroner's office have not positively identified the victims and probably will not do so until Friday, said Michelle Rippy, senior deputy coroner.
Thousands of homes, workplaces and businesses in East Palo Alto and neighboring Palo Alto lost power for most of the day Wednesday.
Many street lights were not working, office parking lots stood empty and most shops on University Avenue near Stanford University were closed. Stanford Hospital used a backup electrical generator and canceled non-emergency surgeries.
Hewlett-Packard Co.'s corporate headquarters were dark and employees were asked to find other places to work Wednesday, an HP spokeswoman said. Palo Alto-based Facebook Inc. said its offices were without power but the outage did not affect the Web site.