The Pew Center on the States released a survey Thursday of state-administered pension plans, retiree health care and other post-employment benefits in all 50 states that blamed a decade's worth of policy decisions for leaving them shortchanged.
The result for some states will be "high annual costs that come with significant unfunded liabilities, lower bond ratings, less money available for services, higher taxes and the specter of worsening problems in the future," the study said.
The cost of the trillion-dollar shortfall, which will be paid over the coming decades, is about $8,800 for each American household. The study did not include many city, county and municipal pension plans, which are thought to have similar underfunding.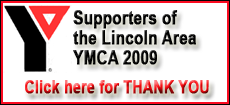 "We have a significant problem now, but it's a problem that can be solved by taking relatively modest steps," said Susan K. Urahn, the center's managing director. "If they don't do anything, if they wait, eventually they will have an unmanageable crisis on their hands."
As of 2008, states had $2.4 trillion to meet $3.4 trillion in promised pension, health care and other post-retirement benefits, according to the report.
The true gap may even be wider, because the study did not account for the full impact of investment losses in late 2008, during the stock market downturn, and because many plans employ multiyear smoothing techniques to lessen the effect of a single year's losses. But more recent stock market returns could help -- on Wednesday, for example, Pennsylvania's $47 billion public school pension plan reported it had earned about 12 percent on investments in the 2009 calendar year.
Pew deemed 16 states solid performers in how they fund pensions, 15 needing improvement and 19 considered to be facing serious concerns.
"Meanwhile, more and more baby boomers in state and local government are nearing retirement, and many will live longer than earlier generations -- meaning that if states do not get a handle on the costs of post-employment benefits now, the problem likely will get far worse, with states facing debilitating costs," the study said.
The exploding financial burden could be a bitter pill for taxpayers, many of whom will not be collecting similar pensions or other benefits when they retire, said David Kline with the California Taxpayers' Association. About one in five private sector workers have traditional defined benefit pensions, compared with about 90 percent of public-sector employees -- including some that do not get Social Security.
"Taxpayers in the future will be paying for people who worked decades before they may have even lived in the area or begun paying taxes, because the obligation for these benefits is just snowballing," Kline said.
The study graded states on how well they have managed employees' retirement benefits. Florida, Idaho, New York, North Carolina and Wisconsin began the current recession with fully funded pension systems, while eight states have left more than one-third of their pension liability unfunded.