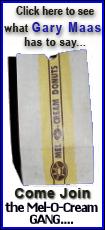 But the public's response to President Barack Obama's recession-fighting policies has been increasingly dreary. And the reason is simple: six months of unemployment above 9.6 percent.
"It doesn't yet feel like much of a recovery," Obama had to concede Wednesday, even as he sought to promote his year-old massive economic stimulus bill.
Unemployment trumps all else. It provides a lens through which the public reads an economic narrative of bank bailouts, executive bonuses, expensive health care remedies and exploding debt.
In that environment, gross domestic product growth is an abstraction. Obama gets little credit for an economic turnaround under his watch. And Republicans seek political advantage by merely asking, "Where are the jobs?"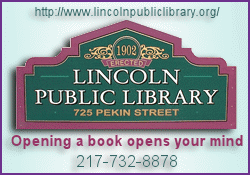 This week, on the anniversary of the stimulus plan, the White House is seeking redress. Obama and the president's political arm at the Democratic National Committee are casting the program -- initially priced at $787 billion and now estimated at $862 billion -- as a demonstrable success and its critics as hypocrites.
It's a political necessity.
As with previous instances of high unemployment, the public's skepticism -- anger, even -- poses a threat to the president's party in Congress. In 1982, with unemployment above 10 percent and Ronald Reagan in the White House, Republicans lost 26 House seats.
The public's frustration also threatens efforts in Congress to win the kind of new short-term spending the White House believes the economy needs to stay on a positive trajectory.
Support for the stimulus plan has gone from 55 percent last June to 38 percent, according to a poll by the Pew Research Center this month. More worrisome for Obama's allies in Congress, support for the stimulus fell 18 percentage points, to 60 percent, among voters who identified themselves as Democrats.
"For the first time, we have as many people saying that Obama's policies have made things worse as say his policies have made them better," said Pew Research Center President Andrew Kohut. "In all fairness, many more people say it's too early to tell."
With that in mind, the White House dispatched Cabinet members and Vice President Joe Biden to 35 communities across the country to promote programs funded by the stimulus. Biden issued a glowing first-year report, and the president declared, "We have rescued this economy from the worst of this crisis."
In an e-mail to Obama's vast network of presidential campaign supporters, his former campaign manager, David Plouffe, boiled down the pitch: On the first anniversary of the stimulus package, job losses have seen a reversal of the trend experienced in the last year of the Bush administration.
It's a simple and effective message, even though many economists say a financial sector rescue initiated by the Bush administration and by the Federal Reserve are also factors affecting the changing, positive turn.