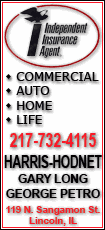 The comments by Lt. Gen. Dahi Khalfan Tamim, which appeared on a government-owned newspaper Web Site, came as international pressure mounted for Israel to answer allegations about possible links to last month's slaying of Mahmoud al-Mabhouh, one of the founders of Hamas' military wing.
The investigation also widened to the United States with Emirates authorities saying the alleged killers used fraudulent passports to open credit cards accounts through U.S. banks, an official said.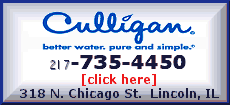 "Our investigations reveal that Mossad is involved in the murder of al-Mabhouh. It is 99 percent, if not 100 percent, that Mossad is standing behind the murder," Tamim was quoted as saying by The National newspaper, which is owned by the government of Abu Dhabi.
Tamim and other Dubai police officials could not be immediately reached for further comment.
The international fallout from the murder in a Dubai hotel room showed no signs of easing, with Britain and Ireland summoning their Israeli ambassadors Thursday for talks about the case following allegations that European passports were used in the scheme.
Britain has said it will investigate how some suspects in the assassination of Mahmoud al-Mabhouh came to have British passports -- and how they might have been forged.
A UAE official, who has close knowledge of the investigation, said at least 18 people -- including two women -- are now suspects in what Dubai police describe as a highly coordinated operation to follow and then kill al-Mabhouh.
The list includes 10 men and one woman identified by Dubai police Monday as members of an assassination team that traveled to Dubai on apparently fraudulent passports -- six from Britain, three from Ireland and one each from Germany and France.
Also linked to the slaying are two Palestinians in Dubai custody and five others, including one woman who was caught on video surveillance at the luxury hotel where al-Mabhouh's body was found Jan. 20, said the official, who spoke on condition of anonymity in line with standing policies.