Relations between the two leaders -- never strong to begin with -- broke down this week over the attempted dismissals of two Cabinet ministers accused of corruption. In the streets of Kenya's capital, dozens of protesters marched in front of Parliament on Wednesday, demanding an end to corruption and expressing worry about the friction between President Mwai Kibaki and Prime Minister Raila Odinga.
"It's definitely going to lead to violence because they are not working toward consensus," Polycarp Gordon Odhiambo, 37, the chief executive of a development group that works in a Nairobi slum, said as he walked among other protesters who held up signs saying "Kibaki Stop Protecting Thieves" and "The Issue is Corruption, Not Politics."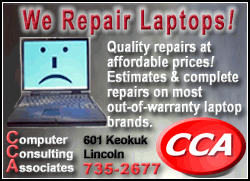 "From now on, anything can happen," added Laban Kanyanya Nyongesa, 29, a taxi driver who watched the rally from the edge of a park.
U.S. officials are working behind the scenes to get the two leaders to talk face-to-face and bring down tensions that could rupture the coalition.
The two leaders spoke over the phone late Wednesday during an "extremely cordial" conversation, Salim Lone, an adviser to Odinga said Thursday. The two plan to meet on Sunday, he said.
Tensions escalated last Saturday when Kibaki suspended eight government workers -- including two Odinga aides -- suspected of corruption. The next day, Odinga suspended two Cabinet ministers after audits of their ministries of agriculture and education uncovered high-level corruption. But Kibaki annulled those suspensions and has since said they were never valid because Odinga had not consulted with him as required under Kenya's power-sharing deal.
Moses Kuria, spokesman of Kibaki's Party of National Unity, said that if Odinga or ministers loyal to him withdraw from the government, the president can simply reconstitute the Cabinet. Legal scholars say such a move by Kibaki would be lawful. But it would risk sending angry Odinga supporters into the streets.
Fears of a return to violence are well founded, especially if the political stalemate goes on for many days, said Ben Sihanya, the dean of the University of Nairobi Law School. But, he said, Kenyans are also aware that they are under more scrutiny today -- by the International Criminal Court and others -- after the December 2007-February 2008 bloodshed.
"You cannot just start killing people," Sihanya said. "You cannot start burning things. People are being more careful than they were before."
After the December 2007 vote, Kibaki was quickly sworn in as president despite doubts from observers about the vote's fairness. Odinga supporters took to the streets and clashed with police. The violence took on an ethnic dimension as people were attacked with machetes and even bows and arrows based on their tribal identities. Whole neighborhoods were set ablaze.