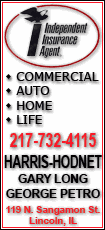 Two Pakistani intelligence officials said those arrested in the Wednesday night raids included Ameer Muawiya -- a man they said was in charge of foreign al-Qaida militants operating in Pakistan's tribal regions near Afghanistan.
The officials said Thursday that U.S. communication intercepts played an important part in tracking down the suspects.
The two officials were speaking on condition of anonymity because they were not authorized to speak to the media.
The raids follow a number of arrests of senior Afghan Taliban figures in Pakistan this month, including the group's No. 2 leader Mullah Abdul Ghani Baradar.
___
THIS IS A BREAKING NEWS UPDATE.
AP's earlier story is below.
___
KABUL (AP) -- Two Taliban shadow governors from northern Afghanistan have been arrested by Pakistani authorities, an Afghan official told The Associated Press on Thursday.
The reported arrests occurred about the same time as the capture of the Afghan Taliban's No. 2 figure, who was apprehended in the Pakistani city of Karachi. The loss of several key figures from the militant leadership is likely to be a severe setback to the Taliban -- at least in the short term -- as they come under military pressure from U.S.-led forces in the south.
Mohammmad Omar, the official governor of Kunduz province, said Mullah Abdul Salam, the Taliban governor of Kunduz and Mullah Mohammad, his counterpart in Baghlan, were arrested about 10 to 12 days ago in Pakistan.
Both were key figures in the Taliban's expansion to northern Afghanistan, where their forces threatened NATO supply lines coming south from Central Asia and raised alarm that the militants were extending their influence nationwide.
Two Pakistani intelligence officials said Salam was arrested in the Pakistani city of Faisalabad. One of the officials said Salam's arrest was the result of information gleaned from Mullah Abdul Ghani Baradar, second in command after Taliban leader Mullah Mohammad Omar.