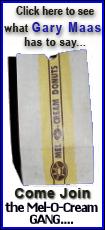 The call may not seem particularly significant, but it was widely seen as the latest sign that Hezbollah -- long considered mainly as Iran's militant arm in Lebanon running its own state-within-a-state -- is reinventing itself as a more conventional political movement in Lebanon.
The group remains fiercely anti-Israel and is highly unlikely to give up its extensive arsenal of rockets and other weapons. Hezbollah's leader Sheik Hassan Nasrallah gave a fiery speech Tuesday vowing to rocket targets deep inside Israel, including Tel Aviv's Ben Gurion Airport, if Israel's military strikes Lebanese infrastructure.
But despite the tough talk, Hezbollah seems more concerned these days with its position at home, trying to show it can work with Lebanon's many other factions, some of which oppose any military entanglement with Israel. That means moderating its actions and playing within the system.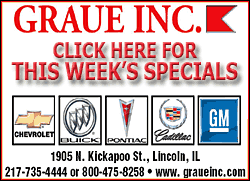 The shift was forced by the seismic events that had shaken Lebanon over the past few years, analysts say. In particular, Hezbollah's 2006 war with Israel and 2008 sectarian clashes with political rivals raised criticism among some Lebanese that the movement was dragging the country into violent conflicts. Moreover, Hezbollah now has a place in a fragile national unity government, putting further pressure on it to stay in line.
Notably, Hezbollah has not carried out a single rocket attack into Israel since the 2006 war. It has also yet to avenge the assassination of its top military commander, Imad Mughniyeh, who was killed in a 2008 car bombing in Damascus that was widely blamed on Israel. Nasrallah on Tuesday repeated pledges that revenge would eventually come.
Hezbollah "is emphasizing that it also has other roles to play besides the resistance," said Amal Saad-Ghorayeb, an analyst specializing in Hezbollah. The group is trying to highlight its "nationalist dimension" as opposed to its strictly Islamic or Arab identity.
A key step was Nasrallah's announcement in November of the group's platform, only the second since Hezbollah was founded in 1982 following Israel's invasion.
The new language was strikingly conciliatory. While the group's first platform, released in 1985, called for establishing an Islamic republic in Lebanon, the new manifesto does not mention an Islamic state and underscores the importance of coexistence among Lebanon's 18 religious sects.
It also speaks of a "consensual democracy" and says it seeks a "sovereign, free and independent" Lebanon with a strong state that preserves public liberties.
"Welcome to the Lebanese political club," the publisher of one leading Lebanese newspaper joked to Nasrallah when he presented the 30-page platform at a packed Nov. 30 news conference.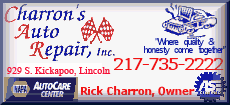 "One of the major aims behind this manifesto is to firmly entrench Hezbollah as a Lebanese movement... to codify it as a Lebanese party par excellence," said Saad-Ghorayeb.
Since it was founded at the height of Lebanon's civil war, Hezbollah has grown into one of the most robust, organized and sophisticated resistance groups in the world with a small army of about 6,000 fighters. With an annual budget of more than $100 million largely supplied by Iran, it also runs a network of schools, charities and clinics, and has its own satellite television and radio stations.
Since Israel withdrew from south Lebanon in 2000 -- removing the main motive for its armed struggle against Israel -- Hezbollah's opponents in Lebanon have grown bolder in demanding it relinquish its weapons and in criticizing it as a rogue element in Lebanon.