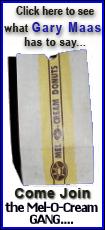 While his leadership is under assault in Washington and the GOP has made him its No. 1 target in November's election, Reid is counting on decades of close ties with the gambling industry and the nearly one in every three jobs it supports in the state to win over disapproving voters.
On Friday, he'll be joined in Las Vegas by President Barack Obama at the largest privately financed construction project in U.S. history, the $8.5 billion CityCenter casino-resort co-owned by gambling giant MGM Mirage. Eleven thousand people work in the complex, which might not be there if Reid hadn't gotten on the horn with bankers to finance it.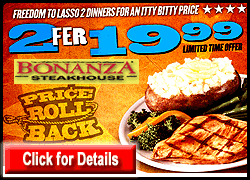 The event will send a simple message when one in five Nevada workers is either unemployed or underemployed: jobs, jobs, jobs, a Democratic mantra since Republican Sen. Scott Brown's upset victory in Massachusetts last month.
CityCenter "makes it more difficult for Republicans to make the argument that you are better off with us than with Harry Reid," says David Damore, a University of Nevada, Las Vegas, political scientist.
But with voters deeply unhappy with Congress, and in a state leading the nation in bankruptcies and foreclosures, "I don't think he can be inoculated," Damore added. "There is this populist impulse out there" threatening Reid and other incumbents nationwide.
Even with the opening of CityCenter, leisure and hospitality jobs in Nevada continued to evaporate in December. Many of the thousands of voters bitter about the state's economy are newer residents who know little about Reid, 70, or his decades-long political career. And his high-profile position pushing Obama's agenda has also hurt him with independent voters.
A survey commissioned by the Las Vegas Review-Journal in December found a lackluster 38 percent of voters had a favorable opinion of Reid, the same result as in an October survey.
The timing of Obama's visit isn't ideal. Earlier this month, the president issued a written clarification after suggesting in a speech that people saving money for college shouldn't spend it in Las Vegas. It was the second time since taking office that Obama singled out Las Vegas as a potential example of reckless spending. Even Reid said the president "needs to lay off Las Vegas."
Few states are as reliant on, or influenced by, one industry as Nevada.
Gambling accounts for 15 percent of the jobs in the state, according to state data, but these days casinos are often just part of lavish resorts that include restaurants, shopping malls, nightclubs, hotel rooms and entertainment stages.
One of the senator's early campaign ads featured an endorsement from MGM Mirage CEO Jim Murren, whose company owns most of the hotel-casinos on the Vegas Strip.
Looking squarely into the camera, Murren credits Reid with using his clout to save CityCenter when its financing nearly collapsed during the depths of the recession.
Reid "called every CEO of every bank that I know," Murren says. "There is no one else that could have done that."