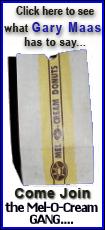 Today's highlight in history:
On Feb. 18, 1885, Mark Twain's "Adventures of Huckleberry Finn" was published in the U.S. for the first time (it had been published in Canada and England the previous December).
On this date:
In 1546, Martin Luther, leader of the Protestant Reformation in Germany, died in Eisleben.
In 1564, artist Michelangelo died in Rome.
In 1735, the first opera presented in America, "Flora, or Hob in the Well," was performed in present-day Charleston, S.C.
In 1861, Jefferson Davis was sworn in as the provisional president of the Confederate States of America in Montgomery, Ala.
In 1930, photographic evidence of Pluto (now designated a "dwarf planet") was discovered by Clyde W. Tombaugh at Lowell Observatory in Flagstaff, Ariz.
In 1960, the 8th Winter Olympic Games were formally opened in Squaw Valley, Calif., by Vice President Richard M. Nixon.
In 1970, the "Chicago Seven" defendants were found not guilty of conspiring to incite riots at the 1968 Democratic national convention; five were convicted of violating the Anti-Riot Act of 1968 (those convictions were later reversed).
In 1977, the space shuttle Enterprise, sitting atop a Boeing 747, went on its maiden "flight" above the Mojave (moh-HAH'-vee) Desert.
In 1984, Italy and the Vatican signed an accord under which Roman Catholicism ceased to be the state religion of Italy.
In 2001, auto racing star Dale Earnhardt Sr. died from injuries suffered in a crash at the Daytona 500; he was 49.
Ten years ago: Iranians voted in an election that gave reformers a majority in the parliament, long a bastion of hard-liners. Announcer Bob Hite Sr., whose rich voice introduced "The Lone Ranger" on radio, died in West Palm Beach, Fla., at age 86.
Five years ago: Explosions tore through Baghdad and a nearby city on the eve of Shiite Muslims' holiest day, killing three dozen people. Uli Derickson, the flight attendant who'd helped save passengers during the 1985 TWA hijacking, died in Tucson, Ariz. at age 60.