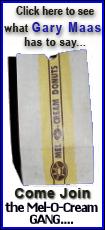 Washington received Cavaliers center Zydrunas Ilgauskas, a 2010 first-round draft pick and the rights to Emir Preldzic, who was selected in the second round of last year's draft from Cleveland.
The Wizards also received forward Al Thornton from Los Angeles.
Cleveland gets guard Sebastian Telfair from the Clippers.
"Antawn is a great pro. We are very excited to have an experienced all-star player of Antawn's caliber and character join us," Cavaliers general manager Danny Ferry said in a statement announcing the trade. "He has the ability to add a special, unique dimension to our team with a strong inside presence and the ability to stretch teams defensively, while impacting the entire court."
The Cavaliers had long coveted an athletic power forward who could play on the perimeter after they were eliminated by the Orlando Magic in last year's Eastern Conference finals.
They had reportedly been involved in trade talks with Phoenix for Amare Stoudemire, but instead ended up with another former All-Star.
Jamison, who had been with the Wizards since 2004, is averaging 20.5 points this season. He was not in uniform for Washington's game with Minnesota on Wednesday.
"Antawn Jamison has been the embodiment of leadership on and off the court for this franchise for five-and-a-half seasons and we thank him for all he has done for the Wizards and the city of Washington," Wizards president Ernie Grunfeld said. "Unfortunately, our on-court results have not met our expectations and we felt it was necessary to make changes to improve our future and our financial flexibility. This trade accomplished both of those objectives."
Jamison left the arena shortly before the game. As he entered his car, he said to reporters: "Not now."
He did have a message for Wizards fans: "You know I love them more than they love me."
Jamison should immediately step in at power forward for Cleveland and supply James with another legitimate scoring option as the Cavaliers' seek their first championship. Jamison is still owed $28 million over the next two seasons.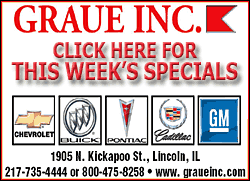 Cleveland (43-11) has the best record in the NBA and can set a new franchise mark by winning its 14th straight game Thursday night against Denver. Still, the Cavaliers couldn't pass on the opportunity to add a proven veteran like Jamison, who can stretch opposing defenses with his perimeter shooting and open up the lane for James and O'Neal.
Ilgauskas, who is 34, has played his entire 12-year NBA career with the Cavaliers. He was supplanted as the starting center by O'Neal this season. He's averaging 7.5 points and 5.3 rebounds this season. His career averages are 13.9 points and 7.7 rebounds.
"Z has been a cornerstone part of this franchise and his jersey will hang in the rafters here some day, not only because of his play, but because of the tremendous person he is and what he has meant to the franchise and the community," Ferry said. "He has represented the Cavaliers, Cleveland and the NBA at a consistently high level for many years. We wish Z and his family the best."