The six medals were the most in one day by the U.S. at a Winter Olympics, topping the five earned Feb. 20, 2002, in Salt Lake City.
The big names justified the hype, and then some: Lindsey, Shani and Shaun won in convincing fashion. And their less-heralded counterparts were just as impressive.
Lindsey Vonn won the women's downhill days after she feared a painful shin injury might knock her out of the games, as the sport's most dominant skier finally got that elusive Olympic medal. And teammate Julia Mancuso, who won gold in the giant slalom in 2006 but had been hindered by injuries ever since, was a surprise silver medalist.
"This is everything I've wanted and hoped for," Vonn said.
Shani Davis and Shaun White became the third and fourth American men to win an event in back-to-back games.
With a sizzling final lap, Davis became the first speedskater to win the men's 1,000 meters twice. Chad Hedrick, who took home three medals at the 2006 games, earned an unlikely bronze in an event he doesn't consider his strength.
Having already clinched victory with a big score in his first run, White thrilled the crowd by capping his second run with his signature trick, the risky 3 1/2 twists and two flips of the Double McTwist 1260. Scotty Lago took bronze to give the United States multiple medals on the halfpipe for the last three Olympics.
___
WOMEN'S DOWNHILL
Since getting hurt in practice two weeks ago, Vonn spent more time with Austrian curd cheese smeared on her shin than being on the slopes. Several weather delays bought her time and kept her competition from getting too comfortable on this course.
She kicked out of the gate strong, building a quick lead and building on it. Just when it seemed she might lose control, she regained her form and kept charging toward the finish. A small bump just before the finish cost her a few ticks, but she still wound up winning by 0.56 seconds.
"I fought the whole way down," she said. "It wasn't a perfect run. I attacked, and I made it down."
Maria Riesch of Germany, Vonn's best friend and usual rival of late, finished eighth.
The course was tough, as evidenced by all the crashes. Swedish standout Anja Paerson went down hard, and another competitor had to be airlifted out. Yet another crashed across the finish line and disappeared under a logo of a skier; in trying to get up, she stuck out one ski, making for a bizarre image.
The only times Americans took gold and silver in an Alpine race both happened at the 1984 Sarajevo Games, with brothers Phil and Steve Mahre going 1-2 in the slalom and Debbie Armstrong and Christin Cooper doing so in giant slalom.
Vonn will be favored in two more races. It remains to be seen how much this event took out of her -- or if it's the start of a Phelps-like domination.
"I have what I want, and I'll just keep fighting every day," she said. "It's definitely a huge relief that I finally did it."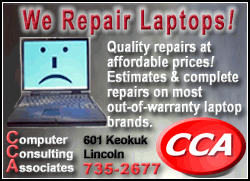 ___
SPEEDSKATING
Shani Davis didn't come close to a medal in his first two events at these Olympics, but he came through in the 1,000, an event in which he holds the world record. With an impressive final kick, he edged South Korea's Mo Tae-bum, who won the 500 and whose early pace Davis struggled to match.
Davis even shared the podium with Chad Hedrick again after the other American hopeful took the bronze. Davis and Hedrick had a nasty feud at the 2006 Turin Games, but both appeared in good spirits after Wednesday's race. Davis and Hedrick finished second and third in the 1,500 in Turin.
"When you're a world champion or an Olympic champion, you get this little thing on your back called a target," Davis said. "To go out there and win the 1,000 meters twice is truly amazing."
___
SNOWBOARDING
Shaun White's final run was a formality. At times, his entire event seemed like one.
White secured the win on his first run without trying the signature trick. He scored 48.4 points to Finland's Peetu Piiroinen's 45.0.
"I just felt like I didn't come all the way to Vancouver not to pull out the big guns," White said.
The American men and women have taken 12 of the 21 halfpipe medals awarded since the sport came to the Olympics in 1998.
___
SHORT TRACK
Apolo Anton Ohno easily advanced through the preliminaries of the 1,000, staying on course to surpass Bonnie Blair as the most decorated U.S. Winter Olympian.
Ohno, who won his sixth Olympic medal in the 1,500 Saturday, was third most of the way. Then, in the closing laps, he moved up to second before using a smooth inside move to take the lead over China's Liang Wenhao.
From there, Ohno cruised to the finish line well ahead of the others to advance to the semifinals later Wednesday.
Ohno also joined J.R. Celski, Simon Cho and Travis Jayner in qualifying for the 5,000 relay final on Saturday.
Wang Meng of China easily won her second consecutive gold medal in the women's 500 meters. She led all the way after surviving a restart and a false start in the four-woman final.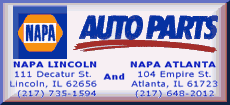 Wang cruised home well ahead of Canada's Marianne St-Gelais, who took silver. Arianna Fontana of Italy earned the bronze.
___