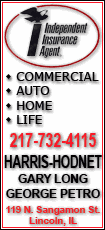 Only he couldn't. Not for a minute anyway.
His second Olympic halfpipe gold medal already won, White turned to U.S. Snowboarding coach Mike Jankowski and told him, "I can't snowboard right now."
So he didn't.
He flew instead.
Laying down a victory lap for the ages, White put an exclamation point on the most successful day in U.S. Winter Olympics history Wednesday by landing -- barely -- his latest invention: the Double McTwist 1260.
White has renamed the trick -- which requires him to cram two board-over-head flips inside of 3 1/2 turns -- "The Tomahawk."
Another word for it: impossible.
He'd kept it out of his first run intentionally, opting for a safer routine that helped him post a score of 46.8, a number none of the other 11 riders in the final came close to challenging.
Yet he hadn't done all that work, sacrificed all those hours, dealt with all that pain to stop now.
The competition was over. The world was watching.
With Guns N' Roses' "Paradise City" blasting over the speakers, White knew it was time to rock the house.
His blue bandanna replete with white stars -- which perfectly match his iconic red locks -- flapping in the wind, White provided the signature moment of his singular career, one that will live on no matter how fast, how far or how high the sport expands.
"I like to put on a show and show everybody what I can do," White said.
And nobody does it better.
"It's impossible to beat Shaun unless he falls," said silver medalist Peetu Piioroinen of Finland.
No chance. Not on this day. Not with the chance to show the outside world -- the one that's criticized the sport for being too dangerous following a serious injury to star Kevin Pearce two months ago -- that the risk is worth the reward.
"Tonight was about pulling all the stops on my last run and doing something that's never been done before," White said.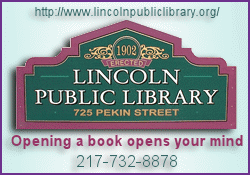 It's what propels him. Winning isn't enough anymore. He wants to be at the forefront, propelling snowboarding into the future.
"Shaun's a living legend with what he's done already and with what he's going to continue to do and really push this sport to the next level," Jankowski said. "It's the All-American way. It's being a pioneer and taking those steps into the unknown."
White has already been doing that for years, becoming a household name after winning gold in Turin four years ago. Then he was the fresh-faced 19-year-old with the retro-hip nickname: "the Flying Tomato."
He's since moved on to "The Animal," though he admits he longs for a day when he doesn't need a gimmicky moniker. He's managed to become a multimillionaire, complete with a clothing line and a video game.
And he's figured out a way to make the move into the corporate world while maintaining credibility within his sport.