"That race depleted me 100 percent," he said. "I never want to leave anything on the track."
No worries there.
The Americans broke their medal drought at the Richmond Olympic Oval with a flourish, claiming two spots on the podium. Chad Hedrick, who won three medals at the 2006 games, took a surprising bronze after struggling to regain his motivation in the wake of Italy.
"I had to dig down deep and find my passion for speedskating again," the Texan said.
Davis dug deep on his final lap, knowing he needed a little more speed to catch South Korea's Mo Tae-bum. The American world-record holder swung both arms twice before leaning into the final turn, giving him just enough of a boost for a time of 1 minute, 8.94 seconds.
Mo, who won gold in the 500 two days ago, settled for silver this time, 18-hundreths behind Davis. Hedrick was next in 1:09.32.
"Those last 200, 300 meters were very difficult," said Davis, who usually leaves his left arm on his back until the last straightaway. "I was just trying to carry my speed. I could feel it leaving me. It doesn't matter what it looks like, just as long as you get across the line as quick as you could."
When he won this race four years ago, Davis became the first African-American athlete to win an individual gold at the Winter Games. This time, he simply wanted to be known for his skating.
"When you're a world champion or an Olympic champion, you get this little thing on your back called a target," Davis said. "To go out there and win the 1,000 meters twice is truly amazing."
Davis pumped his fist in the air and slapped hands with the U.S. coaches on the backstretch. Then, as he coasted around near the finish line, Hedrick skated over to shake his hand firmly and pat him on the back several times.
Their accomplishments in 2006 -- Davis won a gold and silver; Hedrick a medal of each color -- were overshadowed by a nasty feud stemming from the team pursuit. Davis wanted to stick with his individual events, a decision that peeved Hedrick, who believed it cost the Americans a shot at a medal.
Their animosity boiled over at a news conference after the 1,500, in which Davis finished second and Hedrick third. Hedrick brought up the team pursuit, and Davis stormed out of the room complaining that Hedrick didn't congratulate him on his gold, only the silver.
No hard feelings this time.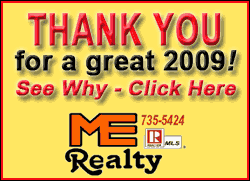 "All that stuff that was done before, man, that is old news," Hedrick said. "I just hope people will look at us in a different light and think, man, those guys are good athletes, rather than wondering who wants to fight with who."
The two stood together on the victory stand, each holding one end of an American flag.
"Him and I getting together and carrying the American flag, I think that shows that, you know what, people misread us," Hedrick said. "We just want to win."
For Davis, these games have been so much more enjoyable than his last two Olympics. In 2002, he was accused of benefiting from a fixed race to get on the short track team as an alternate, and in Turin the dispute with Hedrick certainly rubbed him the wrong way.
"It is my moment. It is my party," Davis said. "I can celebrate. I can dance. I can do whatever I want. I earned it."