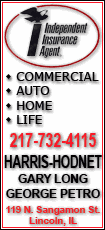 Apparently so, which means there are some things a reported stint in sex rehab didn't change.
Top among them is that Woods still doesn't get it. The game has changed.
He's no longer in charge.
That message may not have quite gotten through to the Woods' camp, though that's hardly surprising. Judging from the path Woods seems headed down in his public rehabilitation, nothing that has happened since that infamous night outside his Florida home in November seems to bother a team that made millions crafting one image and is now intent on crafting another.
On Friday the nation is supposed to tune in to watch Woods make a carefully prepared statement in a carefully controlled environment. And the nation surely will, because we're fascinated with anything that has to do with the shockingly quick downfall of the man who, just a few months ago, was perhaps the most respected athlete in the world.
Those lucky enough to be invited should bring some tissues. Page 2 on the "I'm So Sorry" list carefully crafted by Tiger's people clearly calls for the obligatory shedding of tears, both by him and anyone he deigns to be in his presence.
Don't bring any questions, though. Because Woods isn't answering.
Not about what really happened that night. Not about his marriage.
Not about why he would kick a sponsor who dropped him by staging his show right in the middle of the golf tournament it still sponsors.
To Woods, it's still all about being in control. All about calling the shots. He believes he can market his comeback the same way Nike has long marketed his image.
What he doesn't understand is that this is out of his control. The public has been duped once. Folks aren't keen to be duped again.
He's no longer in charge of the message, and with good reason. Woods lied to the media, lied to his fans and deceived people who spent millions buying the products he hawked with a phony image.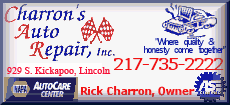 Yes, he has every right to come back.
Just don't sell it to us like some razor blades or shirts with a Swoosh on them.
The campaign began Wednesday with the announcement that Woods would speak before some of his associates and a few selected members of the media. The invited guests are merely window dressing, though, because Woods' agent made it clear he would not be taking any questions.
Giving the public some insight and information isn't the intent. This is to market video of a contrite Woods, just like Team Woods released photos Wednesday of him jogging -- in full Nike apparel, of course.
It's been three months since that fateful November morning when his Escalade careened from fire hydrant to tree with wife Elin either in heated pursuit or heroic rescue, and this is the best they can do?
Why not just issue another statement, the way Woods did a few days after the accident. He had little to say save for taking responsibility for the crash. Or the statement a few days later where he admitted "transgressions" and offered an apology, then basically blamed the media for everything except his inability to win the Masters.