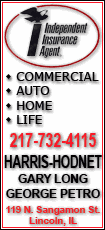 Acquired from Philadelphia in the biggest trade of the offseason, Lee has a bandage around his left foot following Feb. 5 surgery to remove a bone spur. He arrived Wednesday for a physical and said he's getting around fine.
"It won't affect me," Lee said.
The 31-year-old left-hander is expected to combine with Felix Hernandez to give Seattle among the best rotation fronts in the major leagues.
"It's minor in terms of Cliff. I think he's feeling really good about himself," Mariners general manager Jack Zduriencik said. "When they went in and did it, they thought it was kind of a surface-type injury."
Seattle and the doctors preferred that Lee have the operation earlier rather than later.
"That's common sense," Zduriencik said. "Three weeks now is a whole lot different than three weeks in the middle of July."
Left-hander Erik Bedard, who became a free agent before deciding to stay in Seattle, is recovering from surgery to repair a torn labrum in his throwing shoulder. He might be sidelined until June.
"I'm very excited where Erik's at," Zduriencik said. "The date for when he's going to come back is yet to be determined. None of us know that yet. But I think if you talk to Erik, he's excited about where he's at physically. I'm really looking forward to when he's healthy and on that mound pitching."