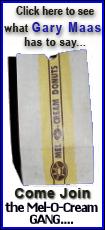 He announced last September that he plans to retire after this season. Not that the cigar-smoking, tough-talking 68-year-old was looking for a farewell tour.
"I think I did it the right way. Now I've got to do it and there's no looking back," he said while relaxing in his office at Turner Field this month.
Cox is entering his 21st consecutive season as Braves manager -- the longest tenure of any active manager -- and 25th overall.
During two stints with the Braves and four seasons with Toronto, Cox has won 15 division titles -- including 14 straight with Atlanta -- five pennants and one World Series. He holds the major league record for managers with 151 ejections and ranks fourth with 2,413 managerial wins, trailing only Connie Mack (3,776), John McGraw (2,840) and Tony La Russa (2,552).
He says he had to make retirement plans public. Otherwise, he might never walk away.
"You'd want to keep going," said Cox.
His run began in June of 1990 when, as the Braves general manager, he fired Russ Nixon and moved back into the dugout where he had worked from 1978-81.
Now, Cox says a return to the playoffs would be the best reason to celebrate in 2010.
"It's no different," he said. "We still have a job to do. Just because I'm retiring, you're expected to win and give everything you've got."
Still, some players doubt he'll go.
"I'll believe it when I see it," said Chipper Jones, the third baseman who has been with Cox longer than any current player.
Former pitching star Tom Glavine, now a club executive, also is skeptical.
"I'll believe it when I see him turn his spikes in," the two-time NL Cy Young Award winner said.
Even rivals don't necessarily accept Cox's retirement announcement as the final word.
"My reflection is he may change his mind," said the St. Louis Cardinals' La Russa. "Bobby loves the game. It's in his blood. He does a great job."
Glavine said the chance to be with the Braves for Cox's final season was a factor in his decision to accept a new loosely defined role as special assistant to team president John Schuerholz.
"Bobby obviously was so important and instrumental in my career, so for me to be around in some capacity for his last go-round, that's something I wanted to be a part of," Glavine said. "Bobby obviously meant so much to so many people who played here. He was such an influence on so many guys' careers, and I certainly fall into that category. He taught me more than anybody about the game itself and about respecting the game and how you play the game and how you carry yourself."
Former Braves first baseman Mark Teixeira, now with the Yankees, said Cox deserves farewell accolades.
"I think it's great for Bobby to have an end in sight, because people have been asking him for a while now," Teixeira said. "He's such a great manager, a Hall of Fame manager, and it'll be good for him to have one last tour.