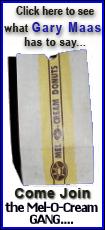 "I've got enough confidence in my ability to do a job," the 66-year-old Piniella said on the day pitchers and catchers were due in camp. "I'm going to go out and try to win as many games as we possibily can. We've got a new ownership group here ... They want to win and they're competitive and that's what we want to do for them. My situation, we can worry about that at the end of the year."
The Ricketts family took over last October, ending a protracted negotiation after Tribune Co. announced Opening Day 2007 that the team would be up for sale.
"I'm going to do the best job I can humanly do -- myself and my coaching staff -- to ensure that this team wins again this year and gives itself a chance in the postseason," Piniella said. "Outside of that, whatever happens to my situation will be rectified when the season is over."
Even though the first official workout isn't until Thursday, numerous players were limbering up, taking batting practice and getting ready early on a beautiful day in Arizona. Among those were two slimmed down players -- catcher Geovany Soto and right-hander Carlos Zambrano, both coming off sub-par seasons.
After winning back-to-division titles in Piniella's first two seasons, the Cubs slumped to 83-78 a year ago.
"I would hope that failure is a major motivator," said lefty Ted Lilly, who is coming off November shoulder surgery and is still not sure when he will be able to pitch, perhaps by May 1. "In my opinion, us not getting to the playoff is considered failing."
Filling Lilly's spot until he is healthy is one issue this spring. So it strengthening a bullpen, finding a fifth starter and determining who will hold down backup positions.
Piniella said Ryan Theriot will most likely lead off now that Alfonso Soriano has been dropped to the middle of the order and Kosuke Fukudome -- the lone left-handed hitter who is a regular -- will probably bat second. The Cubs need a healthy and productive year from Soriano, who ended last season with arthroscopic knee surgery and played in 117 games while batting .241 with 20 homers and 55 RBIs.
"We expect him to be the guy he was the first couple of years here. ... A guy who can hit and carry us for a while," general manager Jim Hendry said.
The Cubs said pitchers Jeff Gray (groin) and Angel Guzman (surgery for cartilage tear in knee) will be limited during the early stages of spring training.