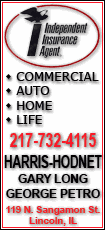 After Denise Martinek, city clerk, read the resolution aloud, the motion was made to approve. Then Mayor Keith Snyder asked that all those in favor please rise and observe a moment of silence as their means of casting the vote.

The meeting adjourned immediately thereafter.

___

(Copy)

RESOLUTION

WHEREAS, the Mayor and City Council of the City of Lincoln wish to express our respect and sympathy upon the unexpected death of our friend and colleague, Alderman Nathan Turner, on February 7, 2010; and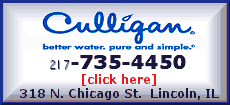 WHEREAS, Nathan Turner was born on May 31, 1980, grew up in Lincoln, graduated from New Wine Christian High School, earned a Bachelor's degree in Economics and a Master's degree in Business Administration, served on international humanitarian outreach teams, and worked at Caterpillar Logistics; and
WHEREAS, Nathan chose to serve the citizens of Lincoln by running for Alderman of the 4th Ward in 2009, was elected to the City Council in April, and assumed office on May 4, 2009; and
WHEREAS, Nathan was appointed Chairman of the Insurance Committee and then the Streets and Alleys Committee, was appointed to the Logan County Regional Planning Commission, and served as co-chair of the Business Incubator Committee of the Lincoln and Logan County Development Partnership; and
WHEREAS, Nathan served the citizens of Lincoln in all of these roles with dedication, integrity, enthusiasm, selflessness, and excellence; and
WHEREAS, his untimely death deprived his Ward and this City of an outstanding young Alderman and leader.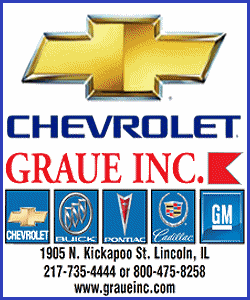 NOW THEREFORE, BE IT RESOLVED by the Mayor and the City Council of the City of Lincoln that the City of Lincoln sincerely regrets the passing of Nathan and extends their sympathies and deepest condolences to his surviving wife, Sarah, his son, Benjamin Chase, his parents, Dan and Nancy Turner, and his sisters, Janell Frontone and Nanette Turner; and be it further
RESOLVED, that we thank his family for their support of Nathan's service and for the selfless hours he devoted on the behalf of this community; and be it further
RESOLVED, that as a just and lasting tribute to the memory of Alderman Nathan Turner and as a reminder of the high esteem in which he will always be held by all those who knew and served with him, this resolution be made a part of the permanent records of the City of Lincoln and copies be furnished to his family.
Adopted by unanimous vote on this 16th day of February 2010.
[LDN]