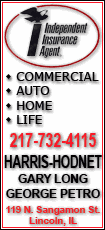 The Lincoln Rotary board met Jan. 14 to discuss several club issues, but they all felt compelled to discuss the recent tragedy in Haiti. The earthquake that struck there caused widespread devastation, over 100,000 deaths and countless injuries. Instantaneously, over 3 million Haitians worried about how they would continue to survive. Medical supplies, food, water and shelter became immediate needs.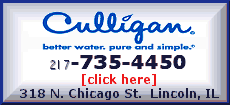 The Rotary International "ShelterBox" program was an ideal way for Rotarians here in central Illinois to do their part in assisting this small and poor island nation. In an immediate attempt to help, Lincoln Rotary requested donations toward purchases of ShelterBoxes, priced at $1,000, from their membership as well as from the surrounding smaller clubs.
Mount Pulaski was eager to help and responded quickly with great enthusiasm. Phil Bertoni, president of the Mount Pulaski Rotary, said, "We would no doubt be willing to jump on the ShelterBox program with Lincoln. Keep us informed."
Not only did they respond, they raised exactly $1,000 -- enough to cover the cost of one complete ShelterBox kit. Reportedly the Mount Pulaski club members individually dipped into their pockets for 75 percent of the donation.
The Lincoln College Rotaract Club also decided to pitch in. They are known for their 50-50 drawings at the Lynx men's home basketball games. At the new Lincoln Center's first home game, they raised $100 and gave all of it to the Lincoln Rotary Club to assist in purchasing a shelter box.
A total of $2,400 was collected from the Logan County Rotary clubs and sent on to Rotary District 6490 for the purchase of two complete ShelterBoxes and part of a third.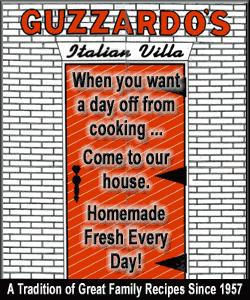 "I'm am very proud and honored to be associated with an organization such as Rotary," said Michelle Bauer, president of the Lincoln club. "Our local Logan County Rotary clubs always do great work in their communities while never losing sight of the importance of giving to the world community as well."
The bottom line: Rotary continues to respond to the world at large to help eradicate polio and other diseases, to provide water wells, solar ovens, training in basic gardening techniques, and education to help improve the quality of life for all -- to foster friendship and peace.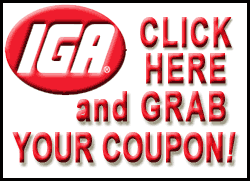 To read more about the Rotary ShelterBox program, visit: http://www.shelterbox.org/.
[Text from file received from Michelle Bauer, Lincoln Rotary]