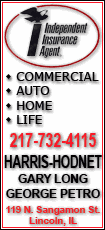 The Northeast was expected to be covered by an anticyclonic circulation surrounding a broad low pressure system hovering over Nova Scotia, New Brunswick and eastern Quebec.
Cold flow associated with the system was forecast to spread across New England and the eastern Midwest, sparking lake-effect snow flurries downwind of the Great Lakes. Light, scattered snow showers could reach into the central Appalachians through the afternoon.
To the south, high pressure was expected to keep most of the Southeast and southern Plains dry. Low relative humidity levels could create an increasing risk of fire danger across Florida and southern Alabama. Pacific moisture streaming across central and northern Mexico was expected to reach southern Texas and could spark light showers during the afternoon and evening.
To the north, a frontal boundary reaching into the central Rockies was expected to kick out light precipitation across the mountains as it moved east toward the central Plains.
High pressure near the West Coast was expected to keep dry and mild weather in northern California and the Pacific Northwest. Pacific flow could begin to undercut this ridge throughout the day and instigate a cooling trend throughout southern California.
On Wednesday, temperatures in the Lower 48 states ranged from a low of minus 22 degrees at Hoover, S.D., to a high of 83 degrees at El Cajon, Calif.