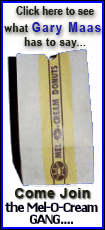 The central bank said Thursday it will bump up the "discount" lending rate by one-quarter point to 0.75 percent effective Friday, part of a pullback of the extraordinary aid it provided to fight the financial crisis.
Although the Fed said the step should not be seen as a signal that it will soon boost interest rates for consumers and businesses, markets were spooked.
After sharp drops in Asia, Germany's DAX stock index was down 0.2 percent at 5,671.28 and Britain's FTSE 100 was flat at 5,326.84. France's CAC-40 fell 0.2 percent to 3,742.09.
Wall Street was also expected to fall on the open. Dow Jones industrials futures were down 50 points at 10,325.00 and Standard & Poor's 500 futures were 8.2 points lower at 1,097.40.
Growing optimism about the strength of the U.S. economy had helped boost the Dow Jones industrial average rise by 3 percent over the past three days. But the surprise Fed announcement after Wall Street trading closed left traders wondering whether the so-called "exit strategy" from a loose monetary policy could come faster than expected and stifle U.S. consumer demand.
"It begs the questions of why this was not done, or at least signaled at a regular Federal Open Market Committee meeting," said Marc Ostwald, strategist at Monument Securities in London.
"It certainly is the case that the Fed wants to see how money markets function without so much of the liquidity life support that the Fed has been providing, and as such one can term this a form of 'kite flying'," said Ostwald.
The Fed move, which doesn't change consumer borrowing rates, also helped boost the U.S. dollar and push the euro below nine-month lows -- a sign traders may be turning away from higher-risk investments, analysts said.
The euro fell to $1.3504 from $1.3529 late Thursday after trading at nine-month lows below $1.3400. After rising against the Japanese yen, the dollar was flat at 91.75 yen.
The euro has been under pressure in recent months over worries about the debt problems of Greece and other countries in Europe, such as Portugal and Spain. Although the EU said it was committed to helping Greece in case of a default, it did not provide any concrete plans for a bailout but limited itself to demand more spending cuts.
Economic data in Europe, meanwhile, failed to shore up investor sentiment. The purchasing managers' survey of the eurozone, an economic indicator published by Markit research group, was stable in February, suggesting the recovery from recession has stagnated somewhat.