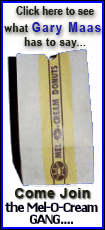 The maker of Nescafe, Perrier, Jenny Craig and Haagen Dazs said sales reached 108 billion francs ($99 billion) in 2009. Earnings per share were 2.92 francs ($2.68).
Nestle's chief executive, Paul Bulcke, said the company had made changes to its products over the year and cut costs.
"We were able to grow substantially faster than our industry," he said.
With 4.1 percent organic growth the company missed its long-term target of 5-6 percent a year.
"In some years we do very well, and other years we fall slightly below," Nestle's chief financial officer, Jim Singh, told investors in a conference call.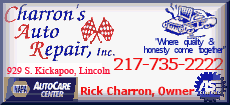 Still, the results were in line with analysts' expectations.
The world's biggest packaged food firm suffered a drop in net profit during the first half of 2009 as the recession and a strong Swiss franc hit sales. Since then, raw material costs have eased again and the company has embarked on a drive to adjust the price of its products to appeal to all market segments.
Nestle said it cut costs by over 1.5 billion francs last year.
The fourth quarter in particular "showed very strong momentum across the board, well above consensus -- and our estimates," said Andrew Wood, a senior analyst at research firm Sanford C. Bernstein.
The Nespresso coffee machine capsules business fared particularly well, while sales of its Nestle-brand ice creams and Lean Cuisine diet foods suffered during 2009. The company plans to increase promotion of its Nespresso capsules outside of Europe, where the bulk of sales occurred last year and adverts featuring Hollywood actor George Clooney have become omnipresent on television and in glossy magazines.