The EU's top economy official, Olli Rehn, gave the Greek government until Friday to supply answers on how it used transactions known as currency swaps and how that affected the country's debt and deficit figures.
"There will be a response. There is a letter by the Finance Minister," government spokesman Giorgos Petalotis said, adding it would "most likely" be sent on Friday.
George Papaconstantinou's letter "will analyze the compatibility of those acts with EU regulations and (say) there is no problem, and that other countries have also carried out equivalent actions exactly because Eurostat accepted this until a certain time," Petalotis told the AP, referring to the EU statistics agency.
Athens insists that it stopped using the practice when the Eurostat rules changed.
Greece's Socialists sharply revised the budget deficit in October, shortly after winning general elections, to 12.7 percent of gross domestic product from a 3.7 percent forecast months earlier -- sending Europe into renewed financial crisis over mounting debts by Greece and several other countries using the euro.
Rehn, speaking in Brussels earlier this week, said that a "profound investigation" must be carried out, and that "if it turns out that there is such kind of securitization of swaps that are not in line with the rules of the time, then of course we would need to take action."
The EU can take Greece to court, under threat of daily fines, to change its statistics methods. It is already threatening legal action for Greece's failure to report accurate public finance figures last year.
French Finance Minister Christine Lagarde, speaking on France Inter radio Thursday, said Eurostat was looking into "how a merchant bank, in this case Goldman Sachs, helped Greece structure, postpone a certain number of debt repayments."
Asked whether the bank had broken rules, the minister said: "That is the question that we have to ask ourselves and to which we need the answer. And I don't have that answer today."
"You have to know first of all whether it was doctoring the accounts and if this was legal or not at the time it was done. And if it was legal, it will be necessary to find out whether it was favorable for stability. Probably not. And in that case, how we can avoid a repeat, if those measures already were taken," Lagarde said.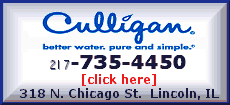 Christoforos Sardelis, who headed Greece's Public Debt Management Agency from 1999-2004, told the AP earlier this week that the deal had not been meant to mask debt.
"There was absolutely no transparency issue," Sardelis said in a telephone interview, adding that "we reported these transactions correctly."
The swaps were restructured in 2005 by the then Conservative government to extend their maturity date from 2019 to 2037, he said, adding that securitizations and swaps have been recorded as part of the public debt when the reporting rules changed in 2002.