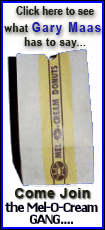 The High Court on Friday declined to grant a permanent injunction that would have scrapped the cost-cutting changes that were imposed in November.
BA argues that the changes -- including a pay freeze this year, a switch to part-time working for some staff and a reduction in cabin crew numbers from 15 to 14 on long-haul flights -- are necessary to counter falling demand because of the global financial crisis.
The Unite union has claimed it was not consulted. Unite had planned a Christmas strike over the issue, but was stopped by a separate High Court action. A new strike ballot on a walkout closes on Monday.